Soil degradation results in a loss of crop production as well as an increase in production costs. As a result, there is a direct link between climate change, soil degradation and food security, especially in many African and developing countries.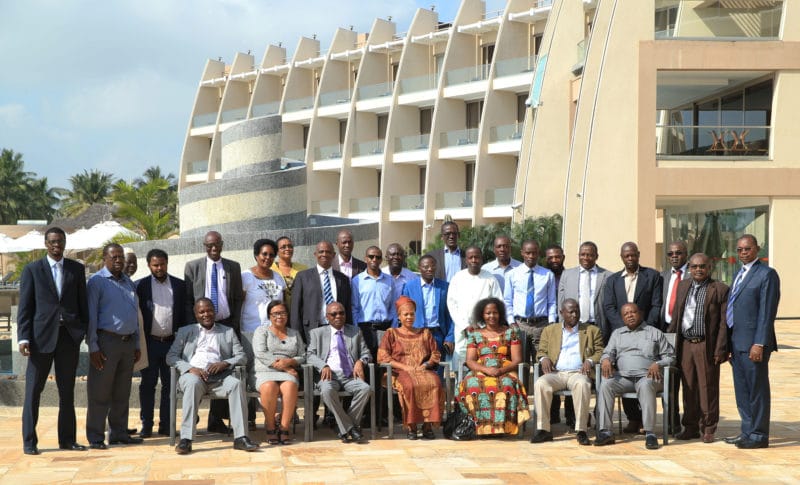 Scientists strongly believe that the way forward is to invest heavily in more directed research to better understand how other elements such as water quality, forest land quality, rangeland quality, land contamination and pollution tie in with other factors such as land management, economic viability, system resilience, and social equity and acceptability to better determine what practices and technologies need to be adopted in the future.
The NEPAD Agency's TerrAfrica Partnership during the week brought together 28 African countries, strategic partners and non-governmental organisations (NGOs) to Dar Es Salaam led by Tanzania Government's Ministry of Agriculture Food Security & Cooperatives for the operationalisation of the Africa Overview of Conservation Approaches and Technologies (AfriOCAT).
AfriOCAT is a network of organisations and individuals committed to sharing information on best practices and approaches for sustainable land and water management across the African continent. It is an affiliate of the World Overview of the Conservation Approaches & Technologies (WOCAT) and was founded primarily to raise the profile of practitioners and scientists in the drive to avert the impacts of land degradation on the lives of the rural communities within African landscapes.
"The idea of establishing AfriOCAT is to internalise World Overview of Conservation Approaches and Technologies (WOCAT) tools and processes within the African context with regard to Sustainable Land and Water Management (SLWM). It's never meant to replace existing SLWM platforms or networks but to add value in terms of harmonising knowledge generation and sharing at country, sub-regional, regional and continental level," said Mr. Zwide Jere, Co-Founder/Managing Director and Interim Chair of AfriOCAT.
The three-day meeting sought to improve collaboration, networking, learning and sharing of WOCAT techniques and approaches in the areas of Sustainable Land and Water Management across the African continent while increasing the productivity of natural resources of African landscapes for sustained and improved livelihoods of its inhabitants.
"The role of information and knowledge on technologies, approaches and best practices on SLWM to address the scourge of land degradation cannot be underestimated. It is critical for shifting mind-sets towards behavioural change that will result in commensurate action, not only by practitioners, but by policy makers alike," said Rudo Makunike, TerrAfrica Partnership Project Manager at NEPAD Agency.
The pillars of sustainable land management are to maintain and enhance production, reduce the level of production risk, and enhance soil capacity to buffer against degradation processes, protect the potential of natural resources and prevent degradation of soil and water quality, ensuring economic viability and social acceptability, and overall assure access to the benefits from improved land management.
TerrAfrica is a NEPAD-led partnership present in 31 countries on the African continent that supports innovative solutions to sustain landscapes, address land and water degradation and adapt to a changing climate.