A team of experts has underscored the need to revisit urban management strategies of African cities.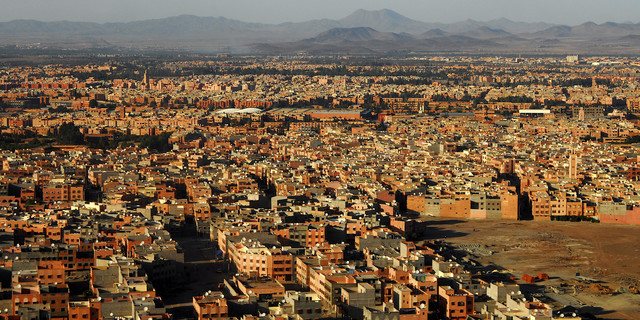 At a workshop on "Harmonised Regional Framework for Implementation, Monitoring and Reporting of the New Urban Agenda" on Thursday, November 22, 2018 at the ongoing Africities 8 Summit in Marrakech, Morocco, participants also raised concern about the building the capacity of local communities and of promoting the involvement of all stakeholders in the creation of new integrated and spatially complementary cities.
While recalling the unified African position revealed at the 3rd UN Congress on Housing and Sustainable Urban Development on the implementation of a New Urban Agenda in Africa, they stressed that the implementation of this framework must focus on the management of urban and human development, while considering the expectations of Africans in terms of identity and integration as well as the preservation of the environment.
Participants highlighted the role of local governments in urban management, calling on central governments to provide them with the necessary means and to use the skills of African managers who have a clear vision for Africa's urban future.
In this context, the president of the Regional Council of Tahoua, Ilo Adamou, laid emphasis on regional planning, urging the regional councils to elaborate a road-map or regional development plans to come up with a clear vision of economic, cultural, social and scientific development.
According to him, these documents make it possible to identify issues relating to urban planning with the aim of implementing the New Urban Agenda.
Lilia Hachem Naass, director of the North Africa office of the United Nations Economic Commission for Africa, said the ECA has developed an implementation framework that helps local officials and mayors to turn the contents of the agenda into reality while focusing on their priorities.
Other speakers discussed themes related to the challenges facing African cities and the importance of improving the living conditions of the population.
Africities 8 has "The Transition to Sustainable Cities and Territories: The Role of Territorial Communities of Africa" as its theme.
The summit is addressing the fundamental issues raised by Africa's Vision 2063 and takes part in the debate of the African Union Commission for its implementation.
No less than 5,000 participants and 3,000 elected representatives are attending this summit representing cities and local government councils in Africa, as well as their partners from other regions of the world, namely ministers in charge of local government, housing, urban development and civil service.