Energy experts have emphasised the importance for African countries to prioritise the adoption and transition to renewable energy sources for inclusive electrification and social justice.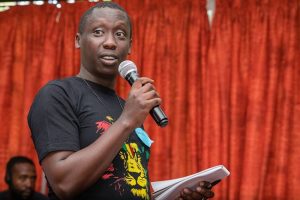 They spoke at the 350Africa.org online news conference on Thursday, May 25, to celebrate the 2023 Africa Day held annually on May 25.
Mr Landry Ninteretse, Regional Director, 350Africa.org, said they met to canvas support to drive campaigns aimed at addressing the barriers to the transition to renewable energy and social justice for all Africans.
Ninteretse bemoaned the fact that about 600 million Africans do not have access to renewable energy and electrification in spite of the abundance solar, wind and other energy sources abundant to the continent.
He said that Africa, as the most vulnerable continent to environmental issues, needed to remove the barriers hindering transition to renewable energy.
He urged African countries to come together to join forces to enable communities, businesses and persons to enjoy renewable energy 60 years after the formation of the African Union.
"We must continue to accelerate campaign efforts to advance the agenda particularly in Ghana, Nigeria, Togo and Benin.
"We must mobilise to build a movement to address the issues of injustice and demystify the perceptions surrounding the adoption of renewable energy," he said.
Also, Djimingue Nanasta, Researcher, Enda Energy, said that strong disparity existed in rate of access to modern energy services in sub- Saharan Africa which was highly dependent on residency in urban or rural areas.
He, however, noted that efforts had been toward the development of renewable energies with Economic Community of West Africa States, individually and collectively initiating several energy policies.
He said that these policies were to improve the living conditions of the most vulnerable populations and to fight against climate change.
He said most common barriers noted across these countries included lack of information, communication or knowledge on renewable energies and renewable energy technologies, low participation of stakeholders and low level of research.
Others include lack of skilled personnel for installation and maintenance, lack of technical competences and know-how, low level of legislation and rules to encourage and ensure the massive adoption of renewable energy.
He stated that possible solutions included sensitisation and awareness-raising on renewable energy sources and technology, capacity building, strengthening legislation and create dedicated financing mechanisms.
"There is the need for strong and steady advocacy and promotion of renewable energy sources in the four countries and encourage its further adoption in continuity of the ongoing commitment on climate change.
"We must raise awareness on its numerous benefits and encourage staff training for qualified workforce and develop synergies in concerted efforts.
"There is also need for partnership building between government, civil society, research and academia communities, and the private sector as well as coordination between different stakeholders," he said.
Mr Michael Terungwa, Founder, Global Initiative for Food Security and Ecosystem (GIFSEP), said that it was impossible to have a future in the continent without embracing climate action which renewable energy was a part of.
He noted that 60 per cent of Nigeria's 200 million population figure do not have access to renewable energy even though there were several policies backing its adoption.
"There are many policies but lack of implementation of these policies and as advocates, we have our role particularly in view of the transitioning to renewable energy.
"We urged the new president to join the squad to diffuse climate change time bomb and invest in the right investments, skills and research to harness these potentials.
"We also need to draw people's attention to the fact that solar is the solution," he said.
Hippolyte Agossou, Environmentalist, GPS West Africa, Benin, said that political leaders need to invest in renewable energy to bridge the 64:14 ratio electrification gap between the urban and rural area of the country to drive social inclusion.
He said that the country possessed huge potential due to its abundant wind, solar and other natural resources to drive electrification.
"Between January and May, we have high potential for wind energy and this needs to be capitalized on and this is what we are advocating.
"In Benin, potential for hydro is also huge and we can leverage on this for improved access to energy seeing that the hydro power sector is not really capitalised at the moment.
"About 35 sites have been identified to build power plants and we can start to disseminate information about the sites and include them in technical documents as one of the natural resources available to drive this.
"We use this medium to appeal to government to implement all the policies to support development of renewable energy," he said.
By Rukayat Moisemhe