Participants at a two-day Nutrition Workshop for Local Government Actors organised by the Bill and Melinda Gates Foundation-funded Synergos for the State Partnership for Agriculture (SPA) programme in Benue State have advocated for an all-inclusive agriculture practice that will support nutrition.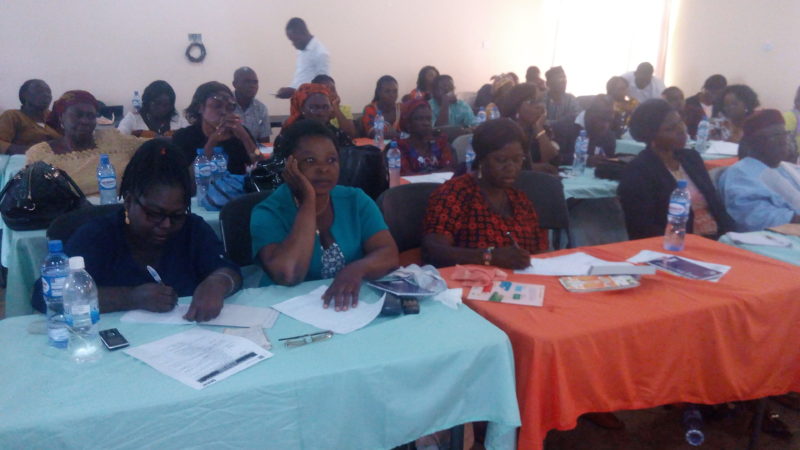 Speaking on the first day of the workshop on Friday, August 18, 2017 at the Conference Hall of Trust Resort, Makurdi, Synergos Benue Team Lead, Mr Michael Agon, maintained that agriculture can not effectively serve the society without nutrition as the two are tied together.
"What we need to stop malnutrition is nutrition sensitive agriculture," he noted.
Mr Agon stressed that Synergos is determined to midwife Agriculture, Nutrition and Gender Policies in their three intervention States of Benue, Kogi and Kaduna to encourage nutrition practice and stop malnutrition in order to facilitate growth and development of the Nigerian child.
In her presentation, a Consultant, Mrs Yetunde Adeseluka-Oladejo, from Food Basket Foundation International, called on stakeholders in Benue, which is termed the "Food Basket State" to address issues of malnutrition, stunted growth, underweight and overweight in children by utilising the variety of food available.
According to her, strategies to improve on nutrition such as encouraging exposure of babies to the breast in the first 30 minutes of birth and exclusive breast feeding in the first six months as well as as sensitising, informing and involving all stakeholders would go a long way in improving nutrition.
Also speaking, Mr Orngu Africa, also from Food Basket Foundation International, while making a presentation titled "Opportunities in Nutrition Sensitive Agriculture", charged stakeholders to be proactive and tap the nutritional viability of foods as agriculture.
He reiterated that nutrition is intricately connected to agriculture and that, when tapped, will value chain strengthening and empowerment.
In another presentation by Mr Donald Aorkwagh titled "Home Organic Garden," the speaker charged Benue people to practice home organic gardening to reduce hunger and even encourage nutrition in response poor communities through sustainable agriculture.
"Households have ignored setting up home gardens to address food insufficiency, address nutritional gaps in households and increase access to income generating options in agriculture where as, choosing organic gardening even takes off many diseases threats such as cancer," he added.
By Damian Daga, Makurdi