A Nigerian-trained physician based in South Africa, Dr Wale Sodade, has advised Nigerians to be wary of genetically modified organisms (GMO) foods due to their harmful effects on human health.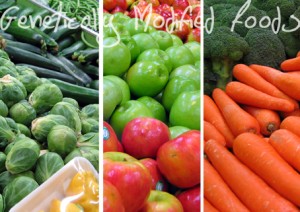 Sodade, in an interview on Sunday, August 27, 2023, warned that genetically-modified foods are capable of impacting human health negatively.
GMO is a system of recombining DNA technology or transferring engineered genes into an animal or plant or using chemicals to enhance crop productivity.
Sodade, a native of Abeokuta, Ogun State, fault claims that genetically-modified foods and crops were the options to tackle food shortage and hunger in the country.
According to him, the ostensible reason behind the advocacy of GMO is that they will yield more robust harvests than natural products, thereby helping to address world hunger, "yet nothing could be more misleading."
"There is enough arable land and more than enough natural amenities to cater for global farming.
"Several scientific studies have revealed that GMO products may be harmful to the body and may irreversibly alter the natural genome of targeted crops while poisoning the land upon which they are cultivated.
"Any country that cares about its citizens welfare would be wise to approach GMO foods with caution because there isn't any viable scientific data that supports its safety claims.
"A good example for any nation to follow is Russia which banned GMO food cultivation and also practices sound food policies.
"While one may be forgiven for wondering what the fuss about GMO is all about, afterall farmers have been cross breeding crops for decades without significant negative outcomes.
"Yes! this is true, but what farmers did to enhance interbreeding among genetically similar crops in order to produce more desirable crops is a far cry from what GMO represents.
"GMO technology is a completely different ballgame. It's a process whereby genes that express certain qualities are extracted from one organism and then forced into another organism through a mechanical process called gene splicing.
"This gene transfer is carried out regardless of the differences between the two species. The primary goal being to elicit a new character in the recipient organism.
"If for instance, GMO scientists wish to produce tomatoes that are more resilient to the cold harshness of winter, they may scout the planet for living organisms that have genetic protection against the coldness of winter.
"When they find such an organism they proceed to identify and extract the gene responsible for that protection and then force this genetic material into the DNA of a tomato.
"It matters not where the genetic material comes from it could be from a baboon, frog, fish, spider or even a house fly.
"They force it into the plant and consider the process successful as long as the new tomato plant elicits resistance to cold as desired," he said.
Sodade said that GMOs were foreign to nature, noting that human body tends to reject them either aggressively through allergic reactions or insidiously chronic inflammation which might manifest as different ailments in human.
According to him, apart from this, GMOs have also been found to transfer genetically-modified bacteria into the guts of its consumers which creates a biome of harmful colonies within the gut and may promote all manner of diseases including cancers.
He said controlled laboratory experiments carried out on animals revealed that within the equivalent of 10 human years rats fed exclusively with GMO potatoes suffered damaged immune systems and developed tumours in various organs .
He said when the animals produced offspring, they all had small brains and severe organ malformations, which showed it would never be safe to consume such food.
"Food autonomy and sound food policies are extremely important for the survival of every nation, therefore in those countries where the adoption of GMO foods are being actively promoted, citizens need to acknowledge its dangers.
"And must proactively engage their leaders on the matter in order not to be hoodwinked into compromising their collective welfare in exchange for an ambiguous and dangerous offering," he said.
By Segun Giwa