Executive Director, Sahara Group, Mr Tonye Cole, has tasked entrepreneurs on the need to exploit technology for information gathering toward enhancing business opportunities and economic growth.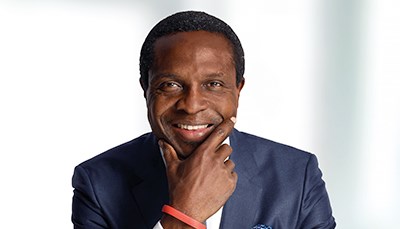 Cole gave the advise at the Entrepreneurs Connect Forum, themed: "The role of credit and technology in building a sustainable business" on Saturday, November 25, 2017 in Lagos.
The News Agency of Nigeria (NAN) reports that Entrepreneurs Connect is one of the initiatives of The Young CEO that seeks to connect startups with business leaders from various sectors.
The platform provides startups access to mentorship, grants and networking opportunities to help them scale up their businesses and command authority in their respective sectors.
Cole noted that many entrepreneurs were not leveraging the internet to research
diverse information that could catalyse and expose their businesses to global trends that would spur growth.
"Startup businesses collapse because people have not done enough research into why they are going into business; they go into business because they see someone else doing it.
"Every business school would tell you that most businesses fail in their first year, so to reduce the rate of this failure, you must spend time in conducting research so that you can avoid pitfalls that others went through," he said.
According to him, lots of financing opportunities are available to be explored by startups, adding that money is chasing entrepreneurs with innovative ideas.
He commended the Federal Government on the country's improvement on the World Bank's Ease of Doing Business ranking, adding that sustainability of the improved index should be enhanced.
"The government can set a target and continue to build upon it, the ultimate is doing business registration and operating your business without seeing any government official.
"The government should continue working that way because you do not need any government official to access money, pay taxes, access information and I believe that we will surely get there. It is a work in progress," Cole said.
He stressed that everyone and not just government has a role to play in contributing to easing the business environment in view of the immense benefits.
Mr Michael Akintan, risk analyst, Bank of Industry (BoI), urged the entrepreneurs to keep proper business records and to explore the various financing products of the bank to upscale their businesses.
Mr Aigbe Omoregie, Convener of The Young CEO, said that the initiative had been at the forefront of youth empowerment through its programmes and events.
"Nigeria, in comparison with other West African countries, is by far a bigger economy with a teeming population of over 210 million, with the young unemployed people constituting a whooping 65 per cent of the number.
"A large percentage of these young people are willing to work and create new business opportunities in their local communities but lack access to funding and mentorship from renowned business leaders," he said.
Omoregie noted that the platform seeks to bridge the gap of financing, mentorship and capacity building of youths between 15 to 30 years toward boosting entrepreneurship, job and wealth creation in the country.
NAN reports that two beneficiaries in the fashion and agro-allied industry were awarded N100, 000 grant each to scale up their businesses.
By Oluwafunke Ishola