President, Nigerian Gas Association (NGA), Mr Dada Thomas, on Wednesday, September 26, 2018 urged stakeholders in the oil and gas industry to collaborate to find a lasting solution to gas flaring in the country.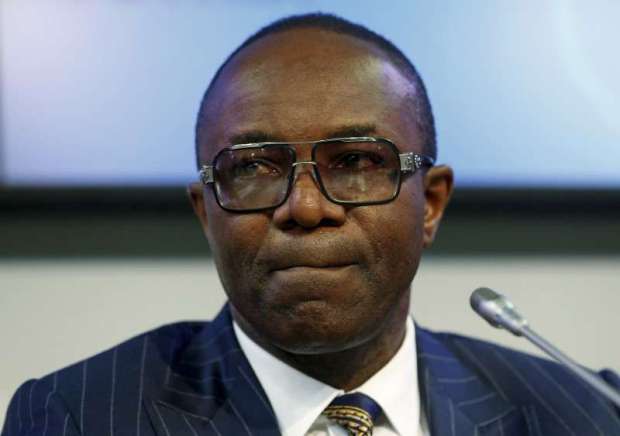 Thomas said this in an interview with the News Agency of Nigeria (NAN) in Lagos, while reacting to the 2019 deadline set by the Federal Government to end gas flaring.
Minister of State for Petroleum Resources, Dr Ibe Kachikwu, on Sept. 24 said defaulting companies would have their licences revoked if they failed to stop gas flaring in their operations.
According to Thomas, it takes time to achieve total gas flare-out because it costs lots of capital to convert the gas flared to gas for domestic consumption.
He said revoking operators' licences was a tough sanction as achieving zero gas flare was a gradual process.
Thomas, who is also the managing director, Frontier Energy, said Nigeria had made great strides in reducing gas flares in the country.
He said oil and gas operators had reduced gas flares from two billion Standard Cubic Feet (SCF) per day to 700 million SCf per day.
Kachikwu made the disclosure at the 2018 Buyers' Forum/Stakeholders' organised by the Gas Aggregation Company of Nigeria (GACN) in Abuja.
He said the Federal Government had been locked in a battle with upstream oil companies over the issue of gas flaring.
He noted that the Federal Government was keen on ending gas flaring, but oil companies still gave several reasons why gas flaring could not be ended.
"Government wants to end flare; oil companies still give lots of reasons why flare cannot be ended.
"The bottom line is cash call and money. But the reality is that whether or not we deal with cash call issues, it is not an optional agenda, it is a compulsive immediate agenda.
"It is destructive to the populace; it is intolerable in developed countries and it should not be tolerated here either," he said.
Kachikwu added that any oil company that could not find a way to ending its flare ought not to be producing.
By Yunus Yusuf