A pathologist at the Federal Teaching Hospital, Abakaliki (FETHA), Dr Dorothy Nweke, has advocated regular hand wash with soap or any approved liquid or solid detergent to maintain good personal hygiene.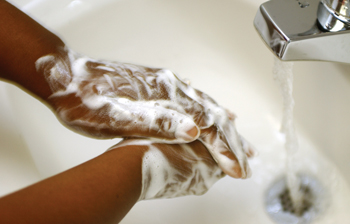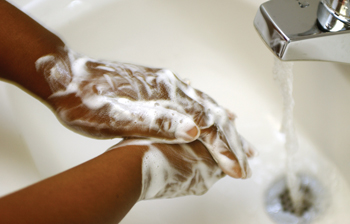 Nweke told the News Agency of Nigeria (NAN) on Tuesday, November 7, 2017 in Abakaliki, Ebonyi State that regular hand wash with running water and soap was vital to promoting quality personal hygiene and prevention of infectious diseases.
She said that many diseases were contracted or transmitted from person to person through hand contact with a person or eating with the contaminated hand.
According to her, regular hand wash will prevent any possible contamination of the hands with germs that could cause illness.
"We should make regular hand wash a habit and must practise it as often as the need arises.
"We should wash our hands with soap or any antiseptic liquid or solid detergent whenever we use the toilet, come back from any social function or at any other time we have engaged our hands in doing things that could generate sweat on the palms.
"The best and cheapest way to prevent contraction of common diseases and promote better personal hygiene is through observing regular quality hand wash," Nweke said.
She noted that the campaign on importance of regular hand wash was one of the effective measures that were adopted in checking the spread of the deadly Ebola disease outbreak.
She regretted that the consciousness had died down since the defeat of the Ebola scourge in Nigeria.
She called on relevant health care providers and other agencies of government to reawaken the people's consciousness on importance of practicing regular hand wash through campaigns and educational seminars.
"We fought the Ebola scourge through intensified campaign on importance of regular hand wash and we visited schools across the state to teach our pupils and students the need to regularly wash their hands with soaps and running water.
"The fear of losing loved ones or our own lives made everyone to imbibe the consciousness; but the defeat of the Ebola has made the people to relax and to lose focus on the need to wash their hands regularly.
"The outbreak of Monkey Pox has posed another health challenge to the people and we must adopt the same strategy of regular hand wash to deal with the situation," she said.
The medical expert further enjoined the people to regularly check their health status at approved government or private hospitals for early detection of diseases.
"I want to use this medium to advise that people should avoid self medication and that they should regularly check on their health status for early detection and treatment of diseases especially anytime they suspect abnormal body function.
"People especially those who have attained 40 years should imbibe habit of undergoing regular medical check at least once a month.
"Many sudden and premature deaths are caused by ailments caused by undetected diseases harboured in our systems for long.
"It is important that we give attention to our health by maintaining good and healthy lifestyle, avoid self medication and always visit hospitals whenever we suspect any dysfunction in the body, " Nweke added.
By Douglas Okoro