An Energy and Environmental expert, Prof. Adeola Adenikiju, on Wednesday, November 8, 2017 lauded the Federal Government's commitment to cleaning up Ogoni land.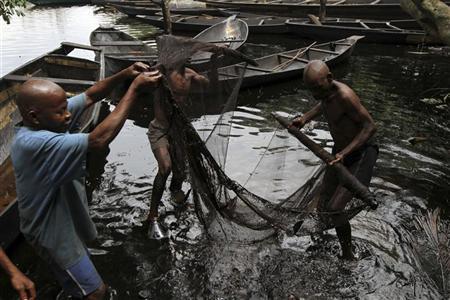 Adenikiju, a former President of the Nigeria Association of Energy Economics, gave the thumbs up in a telephone interview with the News Agency of Nigeria (NAN) in Abuja.
"I commend the effort of the government to clean up the area.
"The Ogoni's cleanup will give more credence to the government both locally and internationally,'' he said.
Ogoni is reported to have almost 3,000 oil spills during a 15-year period from 1976 to 1991, bringing untold hardships on the people of the area.
President Muhammadu Buhari had on Tuesday reaffirmed government commitment to the clean-up in an N8.612 trillion appropriation presented to a joint session of the National Assembly.
The president said the government had engaged eight international and local companies, proposing different technologies for the mandate.
To enable it chose the best technology for the remediation work, the companies were asked to perform demonstration clean up in four local government areas of Ogoni.
Buhari said although the cleanup would be funded by International Oil Companies, provision was made in the 2018 budget for costs of oversight and governance to ensure effective implementation.
Tagged Budget of Consolidation, the budget has an increase of 16 per cent compared to that of 2017 which was 7.298 trillion.
By Yetunde Bada