That the Covid-19 pandemic has brought with it lots of health and psychological dynamics is no longer in doubt; how to get out of them is the task many a nation are expected to focus on.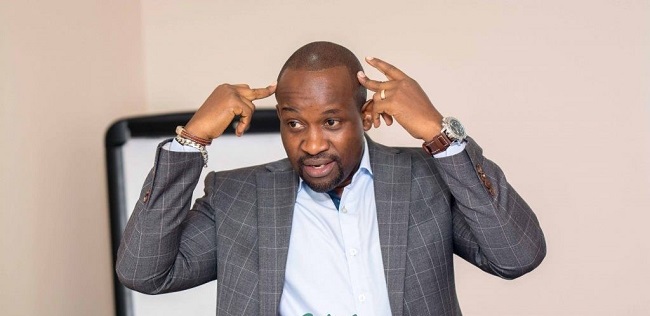 The recovery efforts, experts now say, must focus on all aspects necessary, because people are affected differently.
Speaking in a webinar on Wednesday, July 8, 2020 and which was hosted by ForumCC, a Pan African Climate Justice Alliance (PACJA) platform organisation in Tanzania, Dr Chris Mauki said a lot of focus had been directed towards the general health of individuals affected by the Covid-19 pandemic, yet the psychological bit was equally crucial.
Dr Mauki, a lecturer in Psychology at the University of Dar es Salaam and an expert in Social Relationships and Counselling Psychology, said it was easy to ignore the psychological effects of the pandemic because they were rarely physically manifested, hence easy to assume.
While presenting in the webinar titled "Socio-economic Resilience in Post-Covid-19: Enhancing Climate Change Accountability", Dr Mauki said many were engulfed in fear and were anxious because they could not tell what awaits them, with many losses already and economic recession looking them in the eye.
But why fear and anxiety?
Mauki said this was because of loss of loved ones and livelihoods, difficulty in managing change as well as stigma.
"Many more do not know if they will have a job tomorrow, whether because of their underlying health conditions they could just be the next victims of the virus, or if their kin might contact the disease," Mauki added.
He encouraged African governments to focus on these unseen challenges, saying depression and suicides or other related ills may be rampant if some of the psychological problems were not addressed.
For individuals, Mauki encouraged tackling of fear by being optimistic and positive.
"Be grateful and thankful that you are alive and manage fear not by Forgetting Everything And Running but by Fighting Everything And Rising. Refrain from hypothetical worries that always begin with 'what if'," said Mauki, adding: "Focus on what you can control instead of what you can't."
Other recommendations were maximising on relationships with family and friends, hobbies, refreshing and edifying one's mind and soul, focus, as well as continued healthy eating, hand washing and exercise.
Other speakers in the webinar were PACJA's Executive Director Mithika Mwenda and Dr Lucy Ssendi, a Climate Finance expert and a ForumCC associate in Tanzania.