The immediate-past Chairman of the Abuja Chapter of Nigerian Environmental Society (NES), Mr Akinrele Olusegun, on Thursday, February 15, 2018 advised Nigerians to use alternative, clean energy systems for their cooking.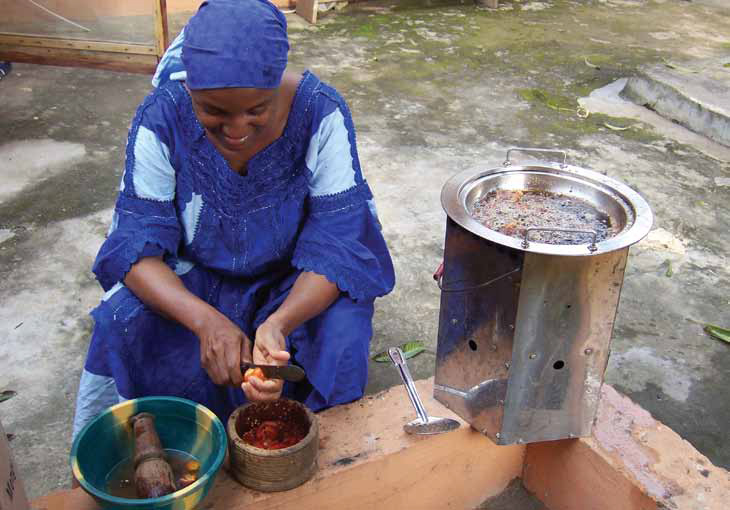 Olusegun gave the advice in a telephone interview with News Agency of Nigeria (NAN) in Abuja.
"Nigerians should use the available clean energy sources to meet their cooking needs,'' he said.
He decried the constant felling of trees for fuelwood, saying that the practice must not be allowed to continue because of its devastating consequences on the environment.
According to him, charcoal production and uses have reached an alarming rate across the country.
"Charcoal production in Nigeria is having devastating ecological and environmental effects; the Ministry of Environment, NES and some non-governmental organisations (NGOs) have been particularly concerned.
"The most common effect of charcoal production is deforestation, which has seriously affected our forests.
"We are understudying some innovations that can give more alternatives to fuelwood and discourage people from using charcoal and other kinds of fuelwood.
"The NES is bringing back the culture of planting trees, especially economic trees, by educating rural dwellers on the menace of deforestation so as to restore our
forests,'' he said.
He stressed that many citizens did not respect laws prohibiting indiscriminate felling of trees but warned that anybody caught would be prosecuted in accordance with the laws.
Besides, Olusegun urged the government at all levels to improve the funding of environmental agencies, while cautioning environmental experts and researchers against embezzling funds meant for environmental projects.
Mrs Zainab Sanusi, a charcoal seller in Karu, told NAN that although she was aware of the negative effect of the business on the environment, she had no other choice than to continue with the charcoal trade as her means of livelihood.
She recalled that the start-up capital for the charcoal trade was what she could only afford when she was planning to start a business.
"The business is paying my bills because more people are patronising me regularly, especially those who cannot afford the high cost of gas and kerosene nowadays,'' she said.
By Uwumarogie Peter