An environmental expert has urged governments at all levels to formulate stringent policies to control and monitor the rate of combustion produced by industries in the country.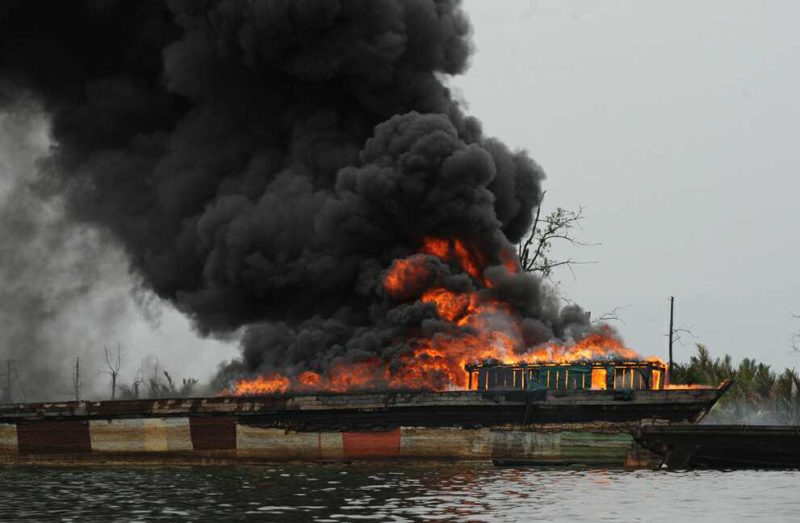 Dr Femi Idowu-Adegoke, an environmental sustainability and waste management consultant, made the call in an interview with the News Agency of Nigeria (NAN) on Friday, September 11, 2020 in Lagos.
Idowu-Adegoke described combustion as a process of air pollution produced by the industrial process or activities.
"Air pollutants include particle pollution, ground-level ozone, carbon monoxide, sulfur oxides, nitrogen oxides, and lead.
"Long and short term exposure to air suspended toxicants has a different toxicological impact on humans, including respiratory and cardiovascular diseases, as well as neuropsychiatric complications.
"Others are eye irritation, skin diseases, and long-term chronic diseases such as cancer, as several reports have revealed a direct association between exposure to poor air quality.
"Pollution contributes to the preventable deaths of an estimated 9 million people each year — most of them in developing countries, including Nigeria," he said.
Idowu-Adegoke, however, said there should be increase in strategy to enforcement of existing laws and policies.
"During the COVID-19 lockdown, the Lagos State Environmental Protection Agency (LASEPA) carried out air quality exercise which showed significant improvement of our air quality, about 40-60 per cent improvement to what it was pre-COVID-19.
"To sustain or take advantage of this improvement to enforce existing air pollution control laws and regulations, there must be a minimisation and reduction of air pollution of industrial combustion.
"It will adequately reduce or eliminate emissions into the atmosphere of substances that can harm the environment or human health," the consultant said.
Idowu-Adegoke advised that individuals must begin to make conscious efforts to eliminate or reduce open burning of waste, fireworks, leaves and other toxic materials, to increase quality of life.
By Okuanwan Offiong