The CEO of Kenyon International, Dr Victor Ekpenyong, has urged the Federal Government to harness the abundant oil and gas resources for economic and industrial development.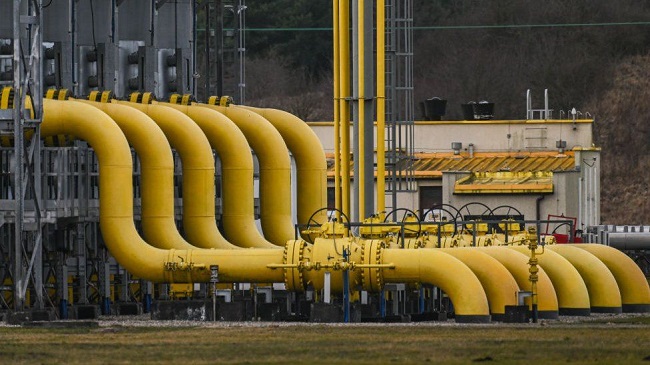 Ekpenyong, a Well Controls Specialist, said that harnessing the expertise of Nigerian oil workers in a robust Gas Asset Management Plan to achieve Net Zero target would tackle oil theft and vandalism.
A statement by Mr Ifechukwu Muonyili, Public Affairs Manager at Kenyon on Saturday, April 15, reported Ekpenyong as making the call while addressing industry experts at the Oloibiri Lecture Series and Energy Forum (OLEF) 2023.
The OLEF 2023 was held at the PTDF Hall in Abuja on April 6, 2023.
According to Ekpenyong, who was a keynote speaker, there is need for Nigeria to develop a strategy for oil and gas asset management to ensure effective oil and gas resources utilisation.
The proposed plan, he said, would enhance energy security and achieve net-zero emission goals earlier set by the Federal Government, driven by its policy of gas utilisation as a transition energy.
Ekpenyong stated that Nigeria had been blessed with abundant oil and gas resources, but the lack of proper management had resulted in cases of vandalism and obsolete oil and gas assets still in use.
"One cannot utilise what one has not properly managed and Nigerian industry experts need to take decisive action to implement a comprehensive strategy to bring these assets under control, properly managed and secured.
"We at Kenyon International, an industrious oil and gas service company, have developed a home-grown panacea to oil theft and vandalism in oil and gas fields.
"Our solution has been helping some operators to manage their assets, and it comes with so many risks to lives of our employees who implement the process.
"As patriotic Nigerians, we go through a lot in a bid to secure assets and prevent tampering and pollution that could potentially pollute and destabilise the ecosystem and we urge the industry-wide deployment," Ekpenyong said.
Ekpenyong harped on asset management in Nigeria's oil and gas industry and the need for all stakeholders to act towards achieving the goal.
The Oloibiri Lecture Series and Energy Forum (OLEF) 2023, an annual initiative of the Society of Petroleum Engineers Nigeria, targets enforcing the development of the oil and gas industry in Africa.
By Nathan Nwaƙamma