Mr Emeka Arinze, a suspected accomplice of alleged Kidnap kingpin, Chukwudumeme Onwuamadike also known as Evans, on Monday, October 16, 2017 sued the Police before a Federal High Court, Lagos seeking his immediate release from detention.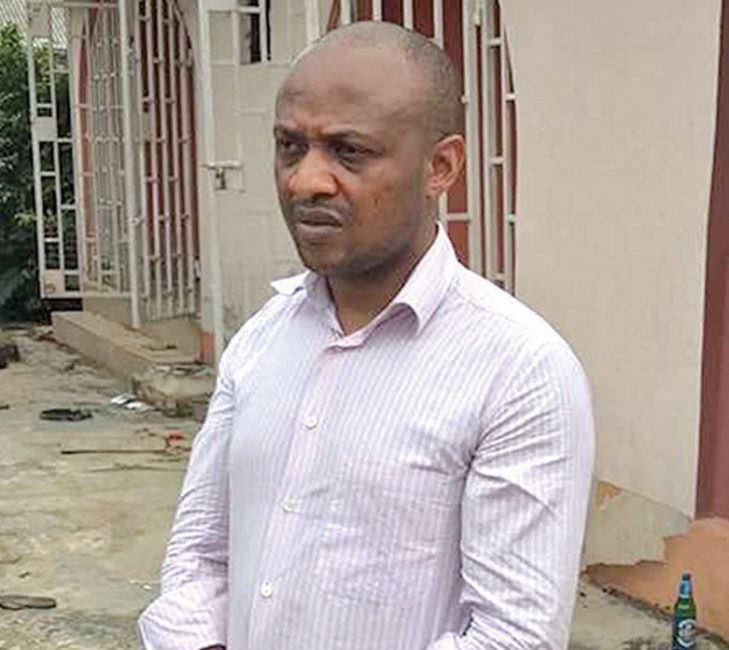 Arinze, in the suit, filed on his behalf by Mr. Ogedi Ogu is claiming the sum of N100 million and a public apology from the police, jointly and severally, for infringement on his fundamental rights.
Joined as respondents in the suit are the Inspector General of Police, the Commissioner of Police in the Lagos State Police Command and one Inspector Christian who is IPO SARS.
Ogu is seeking a declaration that the arrest and detention of the applicant without any order validly made in accordance with the 1999 Constitution (as amended), is unlawful and illegal.
He is seeking an order of the honourable Court, directing and mandating the respondents to produce the applicant before the court.
In an affidavit of urgency sworn to by one Mrs Nkem Nwaka (younger sister of the applicant), she averred that the applicant was arrested on June 27, at Festac Town in Lagos, by the third respondent and taken to the office of the second respondent.
She said that he has, since then, been so detained in custody.
She averred that, since his arrest, the applicant has been kept in solitary confinement, and has been denied access to his medications, family and lawyers.
The deponent averred that since the applicant was taken into custody, he is yet to be informed of his offence till date, and the respondent have refused to give reasons for the continued detention of the applicant.
She averred that the applicant has been in the custody of the respondents for over three months now, without any formal charge.
According to her, the applicant's fundamental rights as guaranteed under Sections 35 (4) and 36 (4)  (5) of the 1999 Constitution have been violated.
She further swore that the applicant is a hypertensive and second-degree diabetic patient, whose health is now in serious jeopardy.
The applicant's counsel is, accordingly, seeking an order of the court, releasing the applicant forthwith.
He also seeks an order, directing the respondents to pay, jointly and severally, the sum of N100 million to the applicant, being damages for the breach of his fundamental rights as protected under sections 35 and 36 of the 1999 Constitution as amended.
Ogu also seeks an order, mandating the respondents to render a public apology to the applicant for violently violating the provisions of Section 35 (4) (a) of the 1999 Constitution which provisions constitute an integral part of the applicant's fundamental rights.
No date has been fixed for hearing of the new suit.
By Chinyere Obia