A somewhat cheering news to pro amalgam-phase-out campaigners emerged at the weekend from Europe as a public consultation process resulted in the rejection of the use of the product.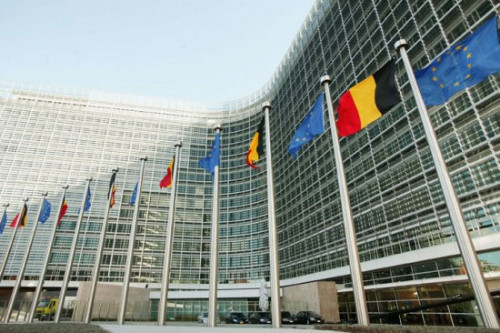 Dental amalgam is a tooth filling material that is approximately 50% mercury, which is believed to be a highly polluting neurotoxin. Nations around the world are working to phase out amalgam use, against the backdrop of the ratification of the Minamata Convention on Mercury, a global treaty aimed at protecting human health and environment from the adverse effects of mercury. Neurotoxins are substances that are poisonous or distructive to nerve tissue.
The European Union (EU), which is a signatory to the Convention, had asked the general public to comment on how to fulfil its treaty obligations. The European Commission launched an online public consultation that asked EU citizens: "Should we phase down amalgam use…or should we phase out amalgam use?"
Following the close of the poll and consequently the counting of the votes, 3,162 out of the 3,586 voters (representing 88% of the respondents) voted to phase out amalgam.
"That's a lot of participation for a public consultation in the EU," remarked Charles Brown, who is President, World Alliance for Mercury-Free Dentistry.
He commended Europeans for the development, even as he lamented that even though the United States had signed the mercury treaty, it was yet to conduct a public opinion poll on the issue.
His words: "Congratulations to all our European friends who voted and to everyone around the world who helped get out the vote!
"Over the past four years, Consumers for Dental Choice has worked closely with our European allies to put in place the building blocks that led to this vote:
The scientific backing: The EU governments' scientific committees agree that amalgam in the environment can pose a risk while mercury-free fillings are safe.
The policy edge: The European Commission hired an independent consultant to examine all the policy options for dealing with amalgam. After an intense study, a round of public hearings, and substantial public input, that independent consultant urged the EU to "ban the use of mercury in dentistry."
The public support: The consultant, the governments, and the scientists had their turn. Then the matter was put before the citizenry… and Europeans overwhelmingly want to phase out amalgam use!
"We've still got a lot of hard work ahead in the EU to make sure that the government responds to the voice of the people. But all options other than phasing out amalgam are slowly exiting the stage.
"As the EU moves forward toward mercury-free dentistry, the United States government is no doubt taking note… and seeing itself fall behind. If the United States intends to regain the lead on mercury issues, now is the time to act."
Brown is also National Counsel, Consumers for Dental Choice.