The European Commission wants a stronger focus on hydrogen power in its energy system and has launched a strategy to that effect, the EU's executive body announced.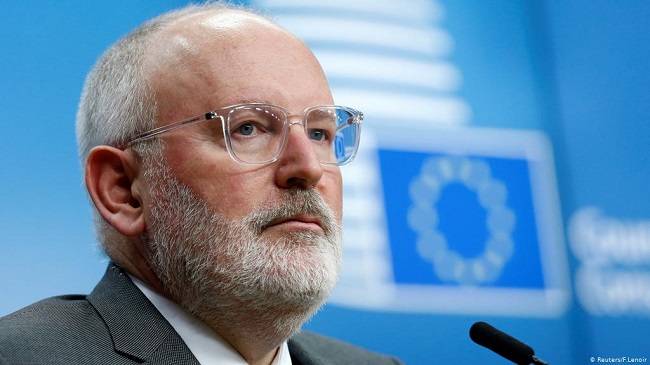 The commission said it would support the installation of at least six gigawatts of renewable hydrogen electrolysers in the EU until 2024.
With this, it wants to produce one million tonnes of renewable hydrogen – a six-fold increase of current levels.
"We need a complete overhaul of the energy system," European Commission Executive Vice President, Frans Timmermans, said.
The EU pledged to be "climate-neutral" by 2050, a target that foresees net zero gas emissions.
The commission also launched its European Clean Hydrogen Alliance on Wednesday, July 8, 2020 which aims to mobilise investment into hydrogen power.
But Esther Bollendorff, EU gas coordinator at Climate Action Network Europe, said the commission was putting too heavy a focus on industrial players.
"The newly proposed 'Clean Hydrogen Alliance' does not promise to be an independent and evidence-based body, as it would be dominated by fossil gas producers and network operators," she said.
"Without independent experts, nor NGOs or representatives of the renewables and efficiency sectors, this alliance will only reach biased conclusions.''
As part of the same push for a climate-neutral economy, the commission also launched its EU Strategy on energy system integration – a process by which traditionally separate energy carriers, such as gas, electricity and liquid fuels are linked across sectors.
The strategy highlights the importance of decarbonisation and the reduction in electricity consumption.
Yet, while welcoming the strategies in general, Bollendorff remained sceptical.
"The measures proposed are not sufficient to considerably reduce Europe's energy consumption," she said.