Many genetically modified foods could in future be sold unlabelled on European supermarket shelves, according to an unpublished legislative proposal by the European Commission.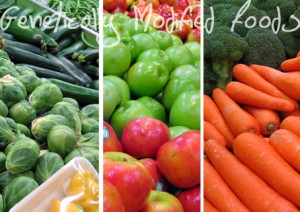 A draft commission regulation, not yet published but seen by dpa, would exempt certain genetically-modified plants from the EU's strict ruled on genetic engineering.
The proposal is expected to be officially presented in July.
The planned rule changes meant that processes such as CRISPR/Cas9 gene editing would not be subject to EU genetic engineering rules.
The resulting varieties could also be created by processes such as cross breeding or natural selection.
The CRISPR/Cas9 tool allowed geneticists to make precise changes in long DNA chains, to make plants more resistant to drought and pests.
According to the plans, such modification would fall under the so-called category 1 of plants bred by new techniques (NGT).
Under the planned regulations the strict genetic engineering rules for organic agriculture would continue to apply.
Article 8 of the draft states that member states may not prohibit or restrict the release or placing on the market of type 1 NGT plants through extra requirements.
Karl Bär, a member of the Green Party in the German parliament, the Bundestag, sees this as a "frontal attack'' on the model of European agriculture.
"Plants with up to 20 genetic modifications are to be considered equivalent to conventionally bred plants,'' the trained agricultural economist said of the draft proposal.
These include modifications that go far beyond the potential of conventional breeding he said.
"The proposal would be the end of organic farming,'' he said.
Organic farmers would have to go to ever greater lengths to protect themselves from contamination, for example by windblown seeds.
The regulation, he said, would prohibit member states from taking measures to protect organic farming, sensitive areas or GMO-free regions.
"The European Commission seems to have completely caved in to the GMO corporations,'' Bär said.
It is unclear how the German government will respond to the plan.
Germany's vice-chancellor Robert Habeck is also a member of the Green party, and the Green-led Environment Ministry has in the past expressed scepticism about relaxing genetic engineering rules.
However, the Free Democratic Party (FDP)-led research ministry has signalled support in principle for such changes.
FDP politicians point to possible advantages of new genetic engineering techniques which could lead to less pesticide use and more resistant plants.
The FDP's Johannes Vogel has called on politicians to "stop demonising green genetic engineering and portraying it as unnatural. We must welcome progress.''