The German Council Presidency, together with the European Commission, submitted the increased national climate target of the EU and its member states to the United Nations.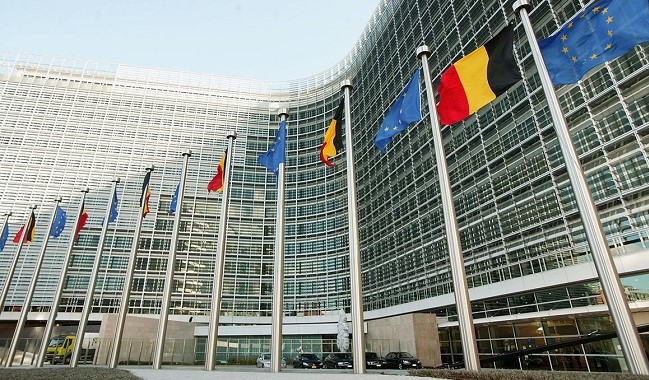 The EU has thus committed itself to reducing its greenhouse gas emissions by at least 55 percent by 2030. With this target increase, the EU is setting an example to transform its economy to be climate-neutral and future-proof.
German Environment Minister, Svenja Schulze, said: "This is a good day for global climate protection. Today the EU is once again proving that it takes the Paris Agreement seriously. The global community promised in Paris in 2015 that they would work together to improve climate protection every five years. The EU fulfills this requirement.
"The new European contribution to climate protection comes right on time for the fifth anniversary of the Paris Agreement, and it is internationally exemplary. The new target means nothing less than a doubling of the pace of climate protection in the EU this decade. That is also an important international signal. Because now we can credibly ask our international partners to follow us on this path."
The new EU climate protection contribution to the Paris climate protection agreement – the so-called nationally determined contribution, NDC – was approved on Thursday by the European environment ministers. A week earlier, the European Council of EU heads of state and government had decided to increase the EU climate target for 2030 from at least 40 percent greenhouse gas emissions to at least 55 percent in the future compared to 1990.
The so-called ambition mechanism of the Paris climate protection agreement stipulates that the national climate targets must be updated every five years and increased if possible in order to gradually come closer to the goal of the agreement: to limit global heating to well below 2 degrees and, if possible, 1.5 degrees.
After the 2019 climate conference in Madrid came to a sobering end and the following one was postponed to next year due to the COVID pandemic, fears were great that this important year would be a lost year for climate protection.
But the opposite appears to have happened: with the announcement of its climate neutrality target at the conference in Madrid, the EU set a signal that many – including large – economies followed. Japan, South Korea, Canada and Great Britain, and possibly soon the USA, among others, are now planning to be climate neutral by 2050. China is committed to CO2 neutrality by 2060.
With the EU, 16 states have so far submitted new climate protection contributions (NDCs) to the UN climate secretariat, and more are on the way: At the Climate Ambition Summit on the fifth anniversary of Paris on December 12, 44 other states announced more ambitious climate targets for 2030 (NDCs).