The European Union on Monday, September 3, 2018 announced new funding of €138 million funding for humanitarian assistance and development in Lake Chad Region.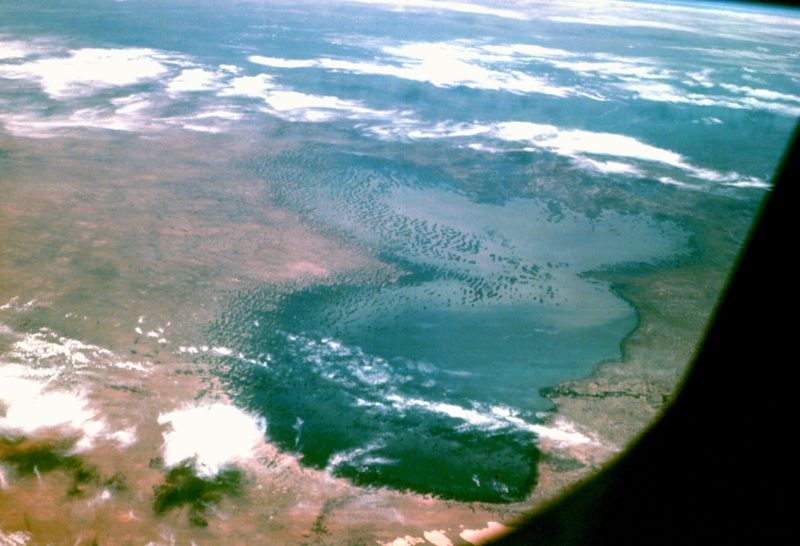 According to a statement on Monday in Abuja, by the Press Officer to Delegation of the EU to Nigeria and ECOWAS, Mr Modestus Chukwulaka, Commissioner for Humanitarian Aid and Crisis Management Christos Stylianides made the announcement speaking at the High-Level Conference on the Lake Chad Region in Berlin.
This is part of an overall EU aid package for the region worth €232 million.
Stylianides said that the new funding would help vulnerable communities in the four countries of Nigeria, Niger, Chad and Cameroon caught up in the insurgency.
"The humanitarian crisis in the Lake Chad basin, affecting parts of Nigeria, Niger, Chad and Cameroon, continues to worsen due to prolonged violence, insecurity and environmental degradation.
"To help the most vulnerable communities, the Commission has today announced new funding of €138 million combining humanitarian and development assistance.
"This is part of an overall EU aid package for the region worth €232 million.
"The disastrous effects of armed conflict and violence in the Lake Chad basin have had a serious impact in an area already plagued by poverty and the extreme effects of climate change," Stylianides said.
According to him, the EU is committed to continue to help the most vulnerable and that EU is stepping up its humanitarian and development assistance.
He said that the crucial thing was for all parties to the conflict to ensure full access throughout the region, so our aid can reach those in need.
The statement also quoted EU Commissioner for International Cooperation and Development, Neven Mimica, as saying that the EU is determined to move the region from conflict to peace.
"As the humanitarian situation remains pressing, we also need to help prepare the region to move from conflict to peace – and from fragility to resilience.
"Our new funding will invest in social services and tackle poverty, environmental degradation and the effects of climate change.
"We will also boost some of our existing programmes in North East Nigeria by strengthening girls' education and reintegration efforts, as well as health and nutrition services," Mimica said.
He said that the Monday's package was part of the EU's strategy to better link its humanitarian and development support, with Nigeria and Chad being both pilot countries in this effort.
He said that between 2014 and 2017, the EU provided close to 700 million euros in humanitarian aid and development assistance to the region.
Mimica described the humanitarian situation in the Lake Chad basin s extremely fragile.
"Over 2.4 million people have been forcibly displaced including 1.2 million children, while violence and insecurity have also had a negative impact on the lives and livelihoods of more than 17 million people.
"Around 3.6 million people are in need of emergency food assistance and 440, 000 severely malnourished children across the region need life-saving assistance. The resulting humanitarian crisis is among the largest in the world.
"EU development support in the region includes the creation of appropriate security conditions for the return and sustainable reintegration of internally displaced people and refugees," he said.
UN humanitarian chief Mark Lowcock has expressed optimism that over $1 billion would be pledged or collected in fresh aid at a conference of donors to the drought-plagued region around Lake Chad.
A famine was averted in the region last year largely thanks to international aid, but millions of people in Nigeria, Niger, Chad and Cameroon were still in dire need of help, Lowcock told reporters on the sidelines of the Berlin conference.
He said: "The crisis is not over. There are still 10 million people who need lifesaving assistance.
"A quarter of the people we are trying to reach are displaced from their homes and the only means of staying alive they have is what is provided by humanitarian organisations."
Lowcock said last year's donor conference in Oslo, Norway had raised $672 million in funds for the region, and he expected to double that amount this year, which will allow more work to be done addressing underlying problems in the region.
Detailed pledges were not immediately available. Over 50 delegations are attending the conference.
Germany, a key destination for migrants fleeing Africa and non-permanent member of the UN Security Council from 2019, is co-hosting a two-day conference with Norway, Nigeria and the UN to drum up support for the region.
Chancellor Angela Merkel's ruling coalition had vowed to help African nations improve conditions to keep people from embarking on treacherous journeys to try to reach Europe.
German Development Minister Gerd Mueller, just back from a visit to Chad, said 2.4 million people have already fled the region due to climate change and violence blamed on the Boko Haram insurgent movement and Islamic State.
"We need a joint European solution. And the international community must get far more engaged for the overall region to give these people a chance for survival and undercut a breeding ground for terrorism," Mueller said in a statement.
He said it was vital that donors actually provided the funds they pledged, noting that only third of the needs identified by international organisations had been covered to date.
Achim Steiner, head of the UN Development Programme, warned that more people could flee the region unless the international community stepped in to provide long-term perspectives for people in the region.
"We should remember that we made a mistake eight years ago when the Syria crisis began, and many people were forced to flee," he told Reuters in an interview.
He noted that UN agencies were forced in that case to close hospitals and schools and halve food rations due to a shortage of funds.
German Foreign Minister, Heiko Maas, said that he was concerned about the situation in the countries of the Lake Chad region.
"One of the biggest humanitarian dramas of our time," is taking place in the area, Maas was quoted as saying by the newspapers belonging to Germany's Funke Mediengruppe on Monday.
The region has "become a stomping group for groups like Boko Haram and Islamic State, which are also a threat to our security in Europe," he said.
"We can't just look away while the neighbours of our neighbours are being destabilised."
Around 2.3 million people are displaced, and more than 10 million people are dependent on humanitarian aid in the region, according to the German Foreign Ministry.
By Isaac Aregbesola