EU environment ministers agreed on Thursday, December 20, 2018 to cut emissions from lorries and buses for the first time ever, by 15 per cent in 2025 and 30 per cent in 2030.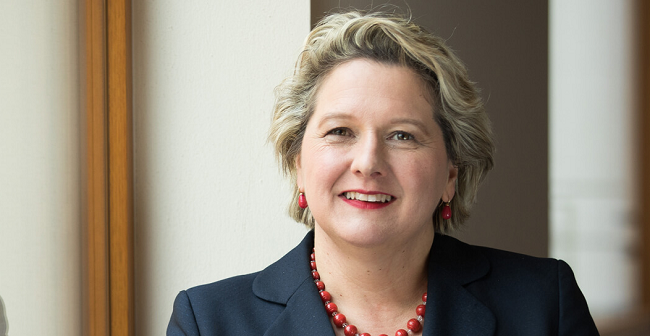 However, one wrinkle came from Germany, the only member state that opted to abstain from the otherwise unanimous vote.
Germany – an important automotive manufacturer – has been among the more reluctant member states to back deep emissions cuts.
German Environment Minister, Svenja Schulze, a Social Democrat, said after the vote that she "would have liked to sign on" to the deal, "but I could not make the case to the Chancellery."
"Isolating yourself on such an important environmental issue is more than embarrassing,'' she added.
EU member states must now negotiate these standards with the European Parliament before they take effect.
They are in line with a European Commission proposal made in May, but they are less ambitious than those of the European Parliament, which seeks a 35 per cent cut in 2030.
Whatever the outcome, the plan would mark the first time that the EU would place such restrictions on lorries and buses.
"This is part of our efforts to decarbonise the road transport sector and an important step towards achieving the goals we have agreed under the Paris Agreement," said Austrian Environment Minister, Elisabeth Koestinger, whose country holds the rotating EU presidency.
The 2015 Paris Agreement calls for global warming to be kept to well below 2 degrees Celsius above pre-industrial levels and preferably to less than 1.5 degrees.
The bloc has also taken action on other types of vehicles.
Earlier this week, EU negotiators struck a deal to cut car emissions by 37.5 per cent by 2030, compared to a 2021 ceiling of 95 grams of CO2 per kilometre.
The targets are part of EU efforts to reduce CO2 emissions and limit global warming.
Vehicle exhaust fumes make up a large share of the emissions linked to climate change.
Still, resistance among manufacturers remains strong.
That is a mistake for market reasons, Schulze argued ahead of the talks on Thursday, adding that the incentives to sign on to emissions cuts are compelling.
"The market for heavy goods vehicles (HGVs) is completely different from that for cars," she said.
"An HGV can only be sold if it is as efficient as possible and uses as little fuel as possible."