The European Commission on Monday, September 25, 2023, restricted the sale of plastic waste and products intentionally releasing microplastics during use, a statement indicated.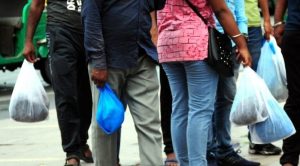 Plastic waste, or plastic pollution, is "the accumulation of plastic objects such as plastic bottles and food containers in the earth's environment that adversely affects wildlife, wildlife habitat, and humans". The EU resriction should help prevent the release of half a million tonnes of microplastics into the environment.
Around 42,000 tonnes of microplastics intentionally added to products are released into the environment in the European Union every year, the commission said.
"Banning intentionally added microplastics addresses a serious concern for the environment and people's health.
"Microplastics are found in the seas, rivers, and on land, as well as in food and drinking water," EU Environment Commissioner, Virginijus Sinkevičius, said.
"Today's restriction concerns very small particles, but it is a big step towards reducing human-made pollution," he added.
The legislation covers all synthetic polymer particles below five millimetres that are organic, insoluble, and resist degradation, according to a statement.
This includes granular material used, for example, as infill on artificial turf, in cosmetics such as exfoliants and glitter, but also in detergents, toys, plant protection material, or medical devices.
Some measures, like the ban on loose glitter, are to apply within 20 days, the commission said, while other restrictions are to enter into force after a transition period.
By Bolanle Simire