The Environmental Rights Agenda/Friends of the Earth Nigeria (ERA/FoEN) has raised the alarm on the presence of substances suspected to be toxic waste in Koko community in Warri North Local Government Area, Delta State.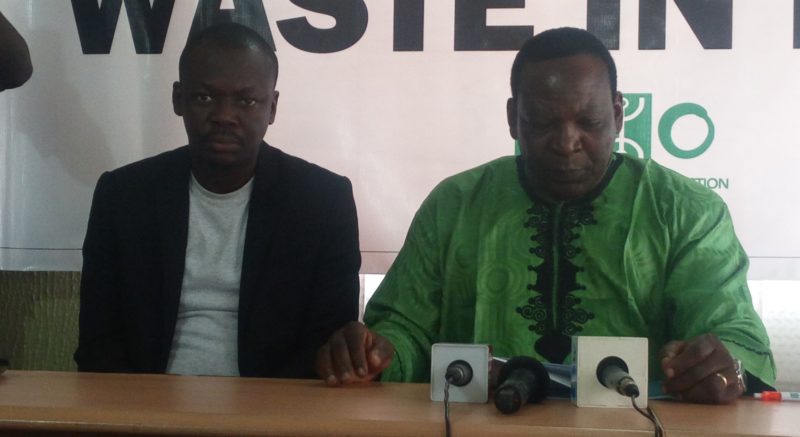 The executive director, Dr. Godwin Uyi Ojo, at a press briefing in Lagos on Wednesday, March 8 2017, asked the Delta State Government and the National Environmental Standard and Regulation Enforcement Agency (NESREA) to immediately set up a commission of inquiry to investigate the development.
The company linked to the dumping of the toxic waste in Koko for over three months now is known as Ebenco Global Link Limited, according to Ojo.
"This is not the first time this is happening. To refresh our memory, persistence ecological onslaught on the people of the Niger Delta being perpetrated by corporations and their Nigerian collaborators continues unabated leading to massive pollution of water bodies and soil contamination," he said.
He recalled that, in 1988, Italian businessmen, Gianfranco Raffaeli and Renato Pent, of Waste Broker firms, Ecomar and Jelly Wax respectively, signed an illegal agreement with an unsuspecting Nigerian businessman, Sunday Nana, to use his property for the storage of 18,000 drums of hazardous waste for approximately $100 a month.
Italy is believed to produce between 40 and 50 million tonnes of industrial waste and 16 million tonnes of household wastes each year, most of which are exported to developing countries like Nigeria for disposal, ERA noted.
Nana, Dr. Ojo continued, was made to believe that the wastes were residual and allied chemicals relating to the building industry. "By the time the truth came out, it was discovered that the contents included 'toxic and radioactive' substances, including asbestos fibre and dioxin."
Mr. Nana was said to have died while looking after the substances.
The issue, EnviroNews gathered, is being discussed in hushed tones, suggesting conflicts and division in the community as to how to handle the issue.
To address the issue, ERA/FoEN wants NESREA to live up to its responsibility of protecting the environment and enforce compliance with all environmental laws, both in Nigeria as well as international agreements, protocols and treaties on the environment to which Nigeria is signatory.
"Delta State Ministry of Environment and the Federal Ministry of Environment should also step into the situation and collaborate for a proper commission of inquiry to unravel the persistence of toxic waste dumping in Koko.
"Ebenco Global Link should be compelled to clean up its mess in Koko and evacuate its hazardous wastes, including those allegedly surreptitiously buried in large quantities," ERA/FoEN demanded.
ERA also wants Ebenco to pay specified penalties and fines as well as compensation, to be imposed by NESREA and the Federal Government, to victims/community people whose lands have been contaminated.
Asserting that Koko has become a symbol of poverty and exploitation in Niger Delta and the people have become prey to the "compensation syndrome", ERA tasked government to protect Koko.