A group of environmentalists has called for the protection of Nigeria's national trees, to preserve vegetation and ensure the balance of nature .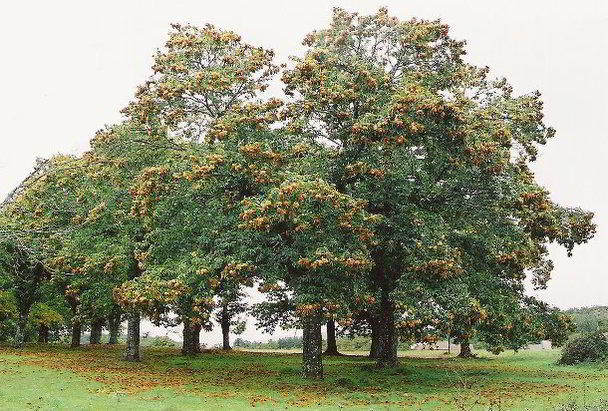 The environmentalists, who took part in the "Lagos Awareness March on Indigenous Trees" on Saturday, October 3, 2020, said that the nation's indigenous trees were going into extinction to the disadvantage of the ecosystem.
The event, attended by numerous environment experts, featured a walk through major streets in Lagos, educated people on the dangers of logging and the need to restore vegetation through tree planting.
Speaking at the event, the National President, Nigeria Environmental Society (NES), Dr Dorothy Bassey, said that Nigerians need to go back to nature for sustainability.
Bassey expressed worry over the disappearance of most indigenous trees, adding that the extinction of such trees should be halted through massive planting of trees by individuals and groups routinely.
He said that the disappearance of Costus Spectabius, the tree used for decorating the Nigerian Coat of Arms, in the environment was disturbing and should be of concern to people.
According to Bassey, Costus Spectabius and others such Mahogany and Okpepe are indigenous to the nation's vegetation and play important roles in balancing the environment naturally.
The Project Coordinator, Rees Africa, and facilitator of event, Mr Temitope Anisere, asked people to consciously plant trees to restore the nation's biodiversity that human activities unconsciously disrupted.
Anisere said that the project had raised 10,000 indigenous trees in its nursery to be planted in different areas of the country before the year ends.
"Our national trees are unique to our ecosystem and has the capacity to curb crisis such as flooding,'' he said.
He regretted that the near extinction of many of those trees had exposed the country's environment to bad weather conditions.
Convener of the event, who doubles as Executive Office, Urban Tree Revival Initiative (UTRI), Ms Omobola Eko, called for combined effort toward climate action to foster sustainable development.
Eko said that 2019 witnessed the greatest and the largest gathering of people on climate change.
"For the first time in history, millions of people in not less than 100 countries across the globe marched out of their workplaces, schools and homes to demand one thing – Urgent Climate Action.
"We clamoured for rest for the Mother Earth from excessive plastic wastes, high fossil fuels and carbon emissions, deforestation and overexploitation of natural resources.
"We cried out and warned about the threats that the Global Climate Change poses to human life and the existence of all living species on the planet Earth.
"It is not mere coincidence that the dreaded coronavirus laid a siege on the whole world, disregarding the civilised and the uncivilised, developed countries and the third world.
"Industries, institutions, schools, markets, worship places and public event centres were all shut down.
"Our roads were stripped of vehicles and we were forced to stay at home.
"We are out here again, seeking the restoration of our depleting forest ecosystem so as to offset the yet increasing carbon emissions in the atmosphere to forestall crisis."