An environmentalist, Mr Oladimeji Akinjobi, has called for adequate training and sensitisation of Nigerians on the dangers of plastic pollution to the environment.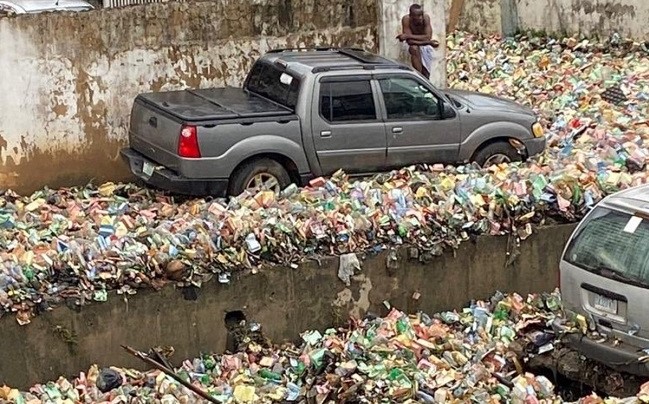 Akinjobi, a co-Director of Horlag Recycling, made the call in an interview in Lagos on Tuesday, September 14, 2021.
He noted that concerted efforts and actions had become necessary in tackling climate change effects caused by plastic pollution.
He called for an end to plastic pollution in the country to preserve human lives and prevent climate change effects on the environment.
"Training people on recycling and sensitising Nigerians on the dangers of plastic pollution should be a continuous exercise.
"It is important to sensitise and enlighten people on recycling and recyclables. It is also important that people understand how to sort out their wastes for easy recycling.
"The major challenge people usually face that discourages them from recycling activities is evacuation of the plastic wastes," he said.
Akinjobi said the company has all it takes to encourage recycling activities.
"We have trucks and vans to pick up plastic wastes.
"Earth wise, climate change has gotten on us. The planting season is already delayed because of this; we need to take action against plastic pollution.
"The earlier we take action, the better for us and the environment," he said.
Mr Adebola Makanjuola, another environmentalist, said curbing plastic pollution would save lives from micro-plastics pollution.
"We should stop plastic pollution and indiscriminate littering of plastic wastes in our oceans to preserve lives.
"When we stop plastic pollution we preserve wildlife and our own life in return.
"We should consider the health benefits of eradicating plastic pollution before considering the monetary benefits and incentives," he said.
Makanjuola described the world as an ocean community being covered by 70 per cent of water.
"If 70 per cent of the earth body is under attack owing to plastic pollution, then we cannot be right," he said.
By Mercy Omoike