An environmentalist, Ms Gloria Bulus, has urged states emergency management agencies to identify communities that will be worst hit by the predicted floods to prevent casualties.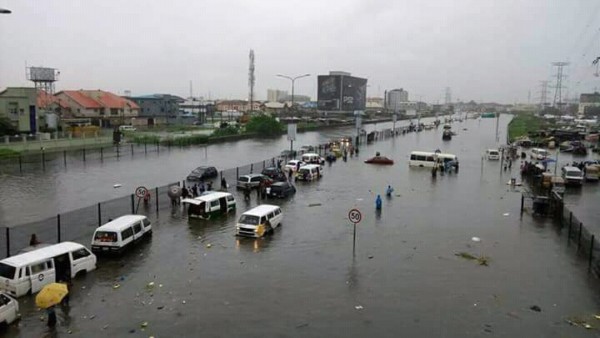 Bulus made the call in an interview on Friday, August 6, 2021 in Lagos.
The Nigeria Hydrological Service Agency (NIHSA) warned Nigerians to expect heavy flooding in 2021, listing Lagos and Osun as states likely to experience more flood-related disasters.
According to the environmentalist, the state emergency management agencies have a lot of work to do as with respect to predicted floods in the mentioned states.
"It is very important that they map out the communities that will be worst hit by the predicted floods.
"It is also important that sensitisations are intensified so we do not have victims of flooding in the predicted states.
"The state emergency management agencies will serve as first responders in incidences of flooding before the national body steps in, so we need to be ready," Bulus said.
She also called for clearing of drainages and waterways to reduce the impact of the predicted floods.
Bulus called for proper planning of buildings and structures to make them less flood-prone.
She commended the early warning by the relevant agencies and called for adequate preparations ahead of the floods.
"It is very important that our early warning system becomes more effective, it is laudable that the warning came early, so residents of the flood-prone areas prepare ahead.
"I really want to commend the efforts of NIHSA, NIMET and all weather-related agencies for creating early awareness of the impending floods in the identified states
"The national and state emergency management agencies should also be well prepared ahead the floods because of incidences of displaced people," Bulus said.
The environmentalist said that if adequate preparation was done ahead the predicted floods in some states, it would prevent casualties.
By Mercy Omoike