An International environmental researcher, Mr Balogun Oloruntoba, has charged Nigerians to be sensitive to the dangers posed to their health by carbon emissions and other agents of environmental pollution.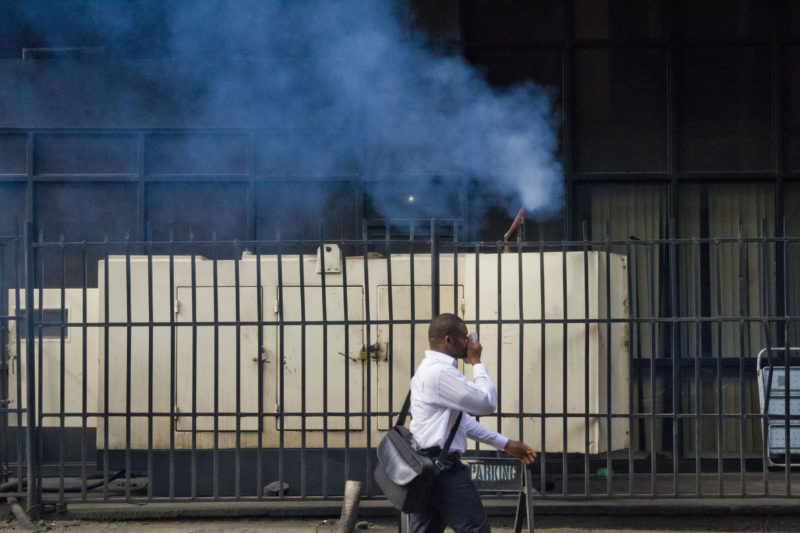 Balogun, who gave the charge in an interview with the News Agency of Nigeria (NAN) on Wednesday, April 11, 2018 in Abuja, urged the government to invest in reducing its effect.
He called on the Nigerian government to join other developed countries in stopping global warming through reducing carbon emissions to help protect the environment.
"Many developed and developing countries have been focusing on reducing carbon emissions to stop global warming which tends to be vital in protecting the environment.
"Global warming is the gradual increase in the temperature of the earth's atmosphere accredited to the greenhouse effect caused by increased levels of carbon dioxide and other air pollutants.
"The emissions causing this effect are greenhouse gases which are gases that are absorbed into the atmosphere which end up emitting radiations within the thermal infrared range.
"The major gas taken into consideration is the Carbon dioxide (CO2) gas which is emitted mostly by daily activities of humans such as the burning of materials, petrol and other fossil fuels, production of cement, cutting down trees and more.
"These acts are what lead to the world gradually becoming hotter in all regions.
"The imbalance in climate then causes natural disasters to occur in places that are not prone to disasters and cause extreme effects in prone regions,'' he said.
Oloruntoba said that the Nigerian Government should create platforms for awareness and encourage Nigerians to take measures to stop global warming.
"It is important for Nigerians to be educated on this as I have realised that a good number of Nigerians have never heard about the concept of climate change or global warming.
"The government should sponsor the spread of global warming awareness and modes of improvement.
"Investing in renewable energy, recycling waste and preventing waste of resources are the major solutions to solving or managing global warming.
"It is important that we plant more trees and greenery around us instead of burning bushes and we should stop dumping waste into water bodies.
"Many people who are into gardening recycle their waste and trash by allowing it decompose in their soil which nourishes the soil and enables growth of plants.
"This sort of measures would help our environment immensely.''