An environmentalist, Mr Paul Akporowho, on Thursday, May 10, 2018 called for stiffer measures to effectively address issues of gas flaring in the oil and gas sector.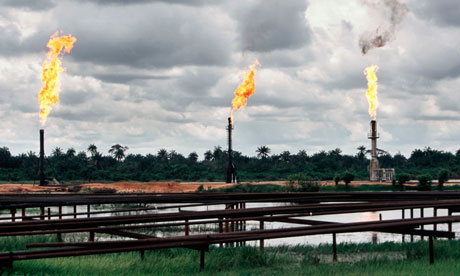 Akporowho, who spoke with the News Agency of Nigeria (NAN) in Warri, called on the Federal Government to take decisive measures through viable legislations to nip the "illegalities" on the bud.
He said that the fall out of environmental pollution emanating from hydrocarbon emissions would persist until firm measures were taken to tackle the situation.
According to him, oil multinationals need to devise better means of evacuating their gas instead of flaring them into the atmosphere, thereby causing environmental and health hazards to people.
The environmentalist said that the hydrocarbon processing plants were heavy pollutants and needed to be regulated for a healthy environment.
"Only the Federal Government has the sole responsibility of monitoring and regulating the oil and gas industry.
"Recently, Port Harcourt was taken over by black sooth pollution and it is of a great concern, particularly to the people of the Niger Delta. There should be proper ways of evacuating gas.
"The development is capable of causing myriads of health problems including respiratory disease like asthma, cardiovascular disease and skin cancer,'' the former National Secretary, Nigerian Environmental Society (NES), said.
Akporowho said: "It can also cause environmental damage to both the terrestrial and aquatic animals like fish, periwinkles and birds, among others, aside the peoples' means of livelihood.
"The issue is not peculiar to Port Harcourt alone; we also have them in Warri where gasses are flared and illegal bunkering activities are perpetually carried out.
"So, Federal Government, being responsible for the monitoring and regulating the oil industry, needs to tackle these anomalies head-on through good legislation."
By Edeki Igafe