The Environmental Rights Action/Friends of the Earth Nigeria (ERA/FoEN), OILWATCH and the Host Communities Network (HOCON) have asked Nigerians to reject political parties and aspirants to political offices who do not have the environment and strategies of reversing livelihoods loss on their agenda.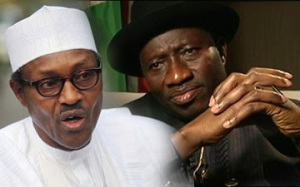 In a release issued on Monday in Lagos, the groups said Nigerians must take their destinies in their hands by voting wisely in the upcoming elections or remain in perpetual servitude.
ERA/FoEN Executive Director, Godwin Ojo, said on behalf of the groups: "We believe that the elections present another great prospect for Nigerians to decide the course that the ship of state must take in the next four years It is an opportunity to demand good governance and accountability, to check corporate misrule, corruption, total disregard for local livelihoods, and reckless degradation of the environment, violence, and theft which continue to plague our land".
The groups noted they are particularly concerned about pockets of violence across the country as the presidential and gubernatorial elections slated for February 2015 draw near, even as they urged the government to ensure Nigerians in every part of the country are not molested or intimidated in the course of carrying out their civil duties as enshrined in the Constitution.
On the manifesto of existing political parties, they stressed that the environmental justice group is utterly disappointed that, for all the hype, they are neither discussing the environment nor proffering solutions to the myriad of environmental challenges besetting the nation.
The groups said they stand in solidarity with well-meaning Nigerians who have resolved not to allow the status quo remain.
"We have resolved not to sit back and complain but will go out to cast our votes only for credible individuals with proven commitment to the environmental cause among a host of packages to get the nation out of the doldrums," submitted Ojo.
Some of the issues Ojo said the three groups will want on the table in the parties' manifesto include supporting the cause for the environment and strategies to cushion the effects of deforestation and desertification destroying rural livelihoods in the south and north respectively, implementation of the United Nations Environment Programme (UNEP) report recommendations on Ogoniland, and support to clean up of the Niger Delta.
Others are bringing Shell to account for its human rights violations in the Niger Delta, support National Basic Income Scheme for all Nigerians who are unemployed, and diversification of the economy from oil dependency, support the passing of Petroleum Industry Bill and the declaration of Zamfara lead poising a national disaster and support rural livelihoods and artisanal mining, among others.
They also advocate that oil companies set up $100 billion Clean Up and Restoration Fund for the Niger Delta.