The Environmental Health Officers Registration Council of Nigeria (EHORECON) has commenced campaign of sensitising Nigerians on the need to maintain good hygiene through the provision of safe toilets.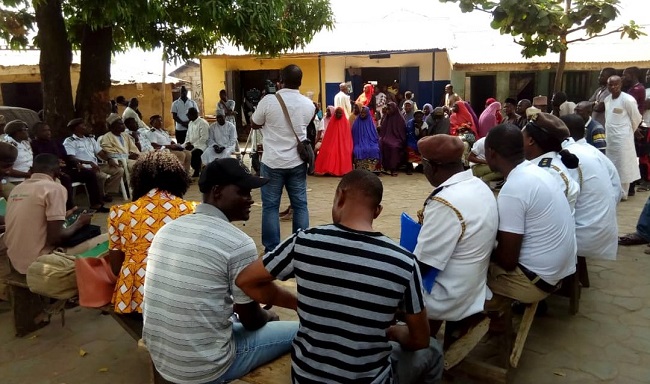 The health officers of the council were sensitising Nigerians as part of the activities lined up to mark the 2018 World Toilet Day as declared by the United Nations General Assembly in 2013.
The theme of this year's World Toilet Day is "When Nature Calls" focuses on raising awareness and inspiring actions to tackle global sanitation crisis as well as ensuring that toilet construction and management are ecosystem friendly.
The campaign on Thursday, November 15, 2018 took the EHORECON team to Dei Dei community on a satellite town in the Federal Capital Territory (FCT).
The team leader, Mr Nathaniel Omonayajo, demonstrated to the people the dangers of open defecation.
He said that apart from the unsightly nature of open defecation, it also causes serious health challenges.
Omonayajo urged them to ensure healthier methods of disposing feaces.
"A major consequence of poor excreta disposal is the high rate of morbidity and mortality among children," he said.
Mr Damian Mgbaramuko, the President, Environmental Health Officers Association of Nigeria, FCT Chapter, expressed pleasure that the present administration had shown commitment in addressing sanitation challenges in the country as well as ending open defecation.
Ahaji Haruna Sani, the Sarki of Dei-dei community, appealed to the government to assist rural communities through the provision of public toilets and adequate dumpsites for proper refuse disposal.
By Ebere Agozie