Environmental Advocate and Sustainable Development Goals (SDGs) campaigner, Wole Adegbule, has been shortlisted for the final round of the 5th UN Global Entreps Awards through his Initiative "Igiwulo Campaign".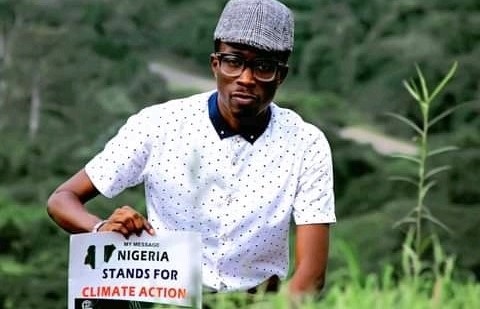 Igiwulo Campaign, which is Osisi di mkpa in Igbo or Ice na da Ampani in Hausa, is a Inter-School Tree Planting Competition designed to promote climate education and afforestation to combating climate change, hunger and poverty across Nigerian schools and communities. The project has reportedly physically engaged approximately 10,000 students.
The nomination of Adegbule's initiative came following a thorough assessment by the Award Chairman, Joaquin V. Boston, and the 1,000 members of the Global Jury from 126 countries.
The Global #EntrepsAwards is described as the "Oscar Awards" to Sustainability which rewards the best practices worldwide giving birth, promoting and/or implementing:
any of the 17 United Nations' Sustainable Development Goals (SDGs),
a sustainable business or industry,
breakthrough digital solutions respectful to Nature and human beings,
good governance and engaged citizenship, and
entrepreneurship and Science respectful to Nature and human beings.
The 5th edition, along with the 5Gcitizens International Congress, is launched in partnership with the United Nations (celebrating its 75th Anniversary) and in collaboration with other main organisations in the world such as the European Union.
Ban Ki-moon, 8th Secretary-General of the United Nations, opened the final round of the Global Entreps Awards competition on September 25, 2020 at the General Assembly of the United Nations UNGA75.
According to Adegbule, Igiwulo Campaign is expected to engage lots of young people on climate education and tree planting in Northern Nigeria in 2021 through a collaboration between ISEC Nigeria and Society for Planet and Prosperity, an environmental NGO devoted to climate change education and green growth with the renowned Prof Chukumerije Okereke as the Board Chairman.
Adegbule is a British Council Certificate Recipient, former President of Postgraduate Environmental Body (ECOMSA) in Obafemi Awolowo University, Ile-Ife, and Founder of the International Student Environmental Coalition Nigeria.