The Federal Government on Monday, October 29, 2018 urged stakeholders in the environment sector to support its efforts to tackle the incessant herders-farmers conflicts in the country.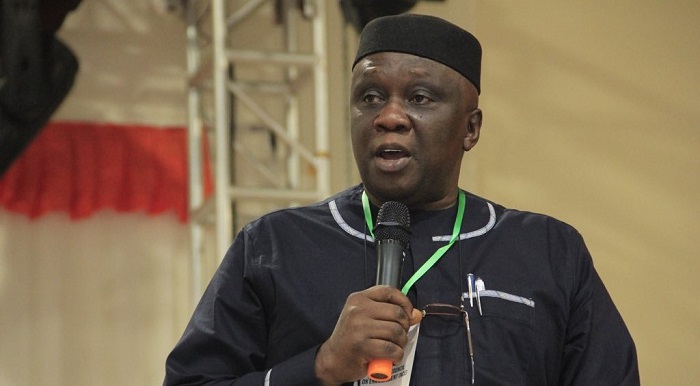 Mr Lawrence Aliboh, the Permanent Secretary, Federal Ministry of Environment, gave the advice on in Akure, Ondo State, at the opening of the 12th National Council on Environment (NCE) meeting.
He said that relevant stakeholders had a role to play in addressing the problem.
The theme of the meeting was "Environment and Security: Consolidating Nigeria's Environmental Reforms towards Sustainable Development''.
Aliboh said that the theme was very apt in view of the increasing challenges facing in the country which were somewhat related to the use of the environment and its resources for various economic activities.
"An immediate case in point is the avoidable herders-farmers conflict that is being accentuated by resource use challenges. This is where stakeholders in the environment sector have a key role in their resolutions,'' he said.
The permanent secretary, who described NCE as the highest policy making body for the environment sector in Nigeria, urged the council to deliberate on critical decisions aimed at addressing environmental degradation.
Aliboh urged the council to proffer sound recommendations, most especially in the context of the growing global emphasis on the importance of the environment sector.
According to him, the assignment of the council is to review the level of implementation of the decisions taken at the previous council meetings and assess the progress made so far in the sector.
Aliboh, who said that the three tiers of government and relevant stakeholders had submitted memoranda on current environmental issues and perceptible challenges, said that memoranda were classified into six thematic groups.
"The technical groups are Flood, Erosion and Coastal Zone Management, Pollution Control, Environmental Health, Climate Change and Renewable Energy.
"Others are Forestry, Drought and Desertification Amelioration, Environmental Assessment and Institutional Governance,'' he said.
Aliboh said that the classification was geared towards proffering solutions to these environmental challenges to enhance their implementation at all levels.
Mr Funso Esan, the Ondo State Commissioner for Environment, urged the Federal Government to encourage state governments to accord the environment sector the importance it deserved in terms of political will, commitment and funding.
He said that it was also imperative to ensure the judicious management of the environment and its resources to spur sustainable national socio-economic development.
"Sustainable environment is a precondition for the attainment of sustainable inclusive growth and development.
"It is, therefore, pertinent to mainstream environment into all sectors of the economy as a cross-cutting issue in development,'' he added.
By Deji Abdulwahab