The Minister of Environment, Dr Mohammad Abubakar, has said that the ministry will be partnering with the Society for Environmental Public Health Organisation of Nigeria (SEPHON) for effective protection of environment across the country.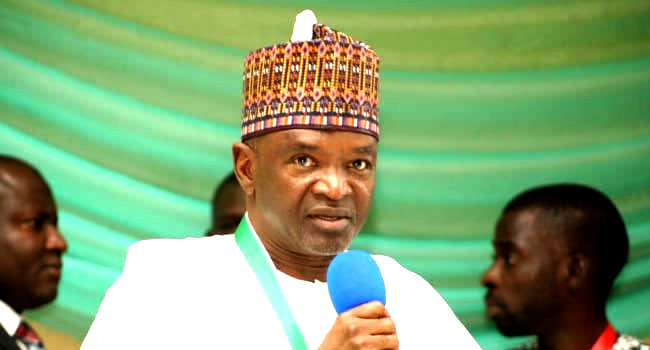 Abubakar made the disclosure during his investiture by SEPHON, on Thursday, December 3, 2020 in Abuja.
The minister, who was decorated as a foundation fellow of SEPHON, assured the organisation of good working relationship to promote and protect the environment in the country.
"I am sincerely happy for the opportunity given to me to be part of you today. My heart is gladdened because I have so much interest in this profession.
"We all know that when the environment is healthy, lesser people will be sick; so the effort will help us keep our environment clean for healthy living.
"I thank you for all your efforts in ensuring that the profession moves forward in achieving a healthy environment.
"I want to assure you of my full support and good working relationship with your organisation.
"I have been passionate about the profession and I am ready to support the organisation fully. This is to help ensure that the environment is protected,'' he said.
Speaking earlier, the President of SEPHON, Prof. Agwu Amadi, said that the organisation had been looking forward to visiting the minister, adding that the gathering was a great event to the entire SEPHON members.
"We are happy to induct our able minister into the fellowship. We have tried many times to have audience with him, but we are able to meet with him today (Thursday).
"We are also happy that during the trial period, the minister did not allow the council to die. You gave us a very reasonable support. We want to say 'thank you' to our minister.
"With the support of the minister, things are really getting better; we are happy with the ministry and we must continue to show our appreciation.
"We have nominated you (the minister) and approved that you be one of those who will lead us,'' he said.
The president said that emergence of "SEPHON Young Researchers and Practitioners'' was to enhance the efforts being put in place by lecturers, mentors and fathers in the field of environmental public health.
"This is a group of young researchers under the platform of Society for SEPHON looking into research and implementation of research output by concerned agencies and organisations," he said.
Amadi added that one of the objectives of the organisation was to ensure that environmental and public health practitioners in Nigeria upheld the global best practices in achieving public health.
By Vivian Emoni