Environment related issues such as climate change and sustainable development rank high on the agenda at World Economic Forum in Davos, Switzerland this week.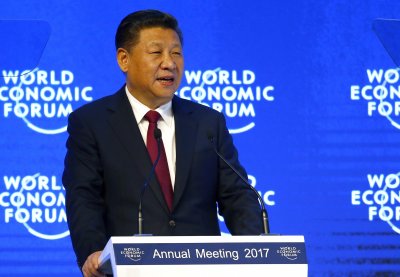 According to the World Economic Forum 2017 Global Risks Report released in time for the meeting, the environment dominates the 2017 global risk landscape in terms of impact and likelihood.
Extreme weather events, large natural disasters and failure to curb greenhouse gas emissions and build resilience to climate change are listed as the most prominent global risks.
Climate change ranks as one of the top three trends to shape global developments over the next 10 years.
The WEF report highlights that even though the risk will play out over the long term, actions have to be immediate and long-lasting to have any hope of reversing the trajectory of climate change, and that the current pace of the transition to low carbon and resilience is not fast enough.
It adds that international cooperation is fundamental to address challenges posed by such risk, from managing "global commons" such as oceans and our atmosphere to enacting international accords such as the Paris Agreement and the progress made last year at the UN Climate Change Conference in Marrakech, Morocco (COP22).
Meanwhile, Executive Secretary of the United Nations Framework Convention on Climate Change (UNFCCC), Patricia Espinosa, is attending the event, where she will speak to business, government and civil society leaders about how the Paris Climate Change Agreement and the UN's Sustainable Development Goals can be translated into actionable strategies.
The UN Foundation, GSMA, the UN's Department of Public Information, Guggenheim Partners, and other partners are collaborating to engage people around the world in the important conversations happening at Davos via a digital platform called "SDGlive".