Some stakeholders in Enugu State have urged the House of Assembly to do everything possible to restore the original master plan of the state capital.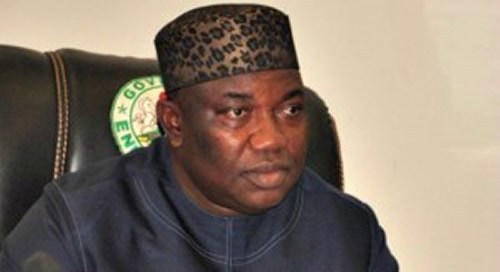 They made the call in Enugu, the state capital, on Thursday, May 28, 2020 during a public hearing on a bill for a law to make provision for Urban and Regional Planning in the state.
In his submission, Commissioner  for Lands and Urban Development, Mr. Victor Nnam, commended the Assembly for the bold step of repealing the old Urban and Regional Law guiding the state.
Nnam, however, faulted the composition of the proposed Urban and Regional Planning Board without any representative from the ministry.
The commissioner further observed that some functions of the Board were conflicting with functions of other agencies and asked the lawmakers to address it to avoid unnecessary litigation in future.
Also, the representative of the Enugu Capital Territory Development Authority (ECTDA), Mr. Chinedu Akilo, drew the attention of the lawmakers to the law establishing the agency in 2009.
Akilo said the law empowered the authority to solely approve any structure within the metropolis.
He expressed fear that the bill might not be effectively implemented, if the 2009 law was not repealed.
The Traditional Ruler of Etiti Obeleagu Umana and former Director, Town Planning in Enugu State, Igwe Charles Ude, stressed the need for the state to have a new and updated Urban and Regional Planning Law.
According to him, Enugu State is still operating with the Urban and Regional Planning Law of 1946. "This is unacceptable for Enugu State that was the former capital of the old Eastern Region," he said.
Declaring the hearing open, Speaker of the assembly, Chief Edward Ubosi, expressed its determination to assist the state government in the Urban and Regional Planning of the state.
The Speaker said the public hearing had afforded the stakeholders an opportunity to contribute their quota in shaping the pace of legislation aimed at organising the state's urban centres.
Ubosi noted that the public hearing was in line with the process "of passing critical bill into law", stressing that the bill on would benefit every residents of the state.
He assured the stakeholders that the seventh Assembly would not hesitate to engage the public on matters that required their contributions.
Chairman of the Joint Committee on Urban and Regional Planning, Mr. Ibenaku Onoh, reiterated that the bill, when passed, would go a long way in restoring the original master plan of the Enugu Metropolis.
Onoh, representing Enugu North Constituency, added that more urban centres would be created through the implementation of the bill, thereby opening the state for more local and foreign investment.
By Ifeoma Aka