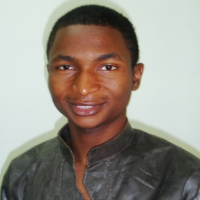 Youthful Abuja-based Information Technology analyst and advocate for change, Hamzat Lawal, makes a case for the National Climate Change Commission, urging the Presidency to give the proposal a second look
Over the last four years, I've poured my energy into helping design and enact Africa's first national climate change legislation for my country, Nigeria. While this enormously important task isn't yet complete, I want to share how things have gone so far and where we need go from here and need for young people around the world to take actions most especially in Africa to tackle our climatic threats.
Nigeria's development is climate constrained. From rapidly expanding desert in the North to recurrent floods, erosion and ocean surge in the South, climatic change represents a clear and present danger to Nigeria's national interest.
There has been a fundamental shift in weather patterns all over the world, most especially in my country. Rivers are drying up; erosion is causing an ecological emergency in the South-east; and the vast investment along Victoria Island and Lekki Peninsula are under threat from rising sea levels.
Nigeria requires powerful coalitions to promote the development of policy instruments, enforcement and implementation of climate change adaptation and mitigation strategies in order to stimulate change at individual, social, policy and corporate level – with the view to better position Nigeria in the international climate change arena.
Over time, I helped identify influential partners and individuals to help advocate for a clear policy frame work on environmental policy in Nigeria.
In 2010, a Bill was introduced to the floor of Nigeria's National Assembly (House of Representatives and Senate) which seeks to establish the National Climate Change Commission. The Commission would provide leadership, coordination, resources and information to fully respond to climate change.
Nigeria needs a champion to tackle the climate threat to agriculture, diversify the economy away from oil and gas flaring in the Niger Delta. Gas flaring is emitting of excess hydrocarbons gathered in an oil gas production flow station sites to waste the un-utilised quantities and separate the resultant unwanted chemicals used in the process of extracting the oil and gas from the natural reservoirs to the air. To this effect, environmentalists in Nigeria, especially in the Niger Delta region, have been raising the alarm. They say if the threat of global warming stemming from gas flaring is not checked and controlled in the tropical zones of sub-Sahara Africa, Nigeria may experience heat wave health hazards worse than that of France, which claimed the lives of over3000 people in 2003.
The proposed climate commission will be a strong and more independent body under the Presidency and charged with the coordination of existing institutions, policy priority setting, and development of action plans and expansion of international cooperation among others.
It would also bring together several agencies of government currently working on climate change, reducing the cost of governance.
On the brighter side, the gas flaring issue, among others, provide enormous opportunities for Nigeria to benefit from international finance schemes like the Clean Development Mechanism (CDM), but these opportunities are being lost to other countries as a result of the absence of institutional, legal framework and clear policy by the government. The absence of a defined legal framework has contributed greatly to the limited number of CDM projects in Nigeria, despite the vast carbon credit potentials in the oil, gas, coal, cement, electricity and agricultural sectors. Investors are wary about laws determining ownership of any carbon credits generated from these projects, what taxes are chargeable on the credits and the foreign exchange/financial obligations linked to this new commodity and Nigeria itself.
Beyond opportunities for international finance and support, we have a moral imperative to address climate change. Changing rainfall patterns, increased desertification and flooding are today's greatest challenges to Nigerian farmers, and continue to deepen rural poverty. These challenges put 42 percent of the GDP currently contributed by agriculture at a great risk, which is a matter of life and death for millions of Nigerians.
Civil society organisations (CSOs), non-governmental organisations (NGOs), youth activists and the media working on climate change and sustainable development activities are putting lots of pressure on the leadership of the Nigerian government to establish clear policy frameworks for these issues.
The world's leading economies are taking actions on climate change by reducing their use of fossil fuels, mostly petroleum products and exploring other alternatives by using clean energy for consumption and power generation. As the international community rises to tackle climate change, Nigeria must diversify its economy away from fossil fuel dependence and explore other sectors like tourism, information and communications technology and agriculture in an effort to meet the Millennium Development Goals and Nigeria's "Vision 2020."
Acknowledging the significant of mitigating against the effects of climate change, Nigerian youth joined their peers around the world to call on their leaders and policy makers to take quick and adequate action in tackling this menace. Their efforts led to the formation of a strong youth coalition, bringing young people from different fields and backgrounds together to put pressure on the lawmakers, knowing the importance of having this bill passed into law.
We shared ideas on best practices on how to influence the change we want and the role of our policy makers. We drafted an action plan on a youth mobilization/advocacy programme on the National Climate Change Commission Bill in Nigeria (NCCC). We successfully influenced lawmakers (in both houses) to pass the NCCC Bill using various social media platforms and by partnering with the media. We are currently working on an advocacy strategy aimed at lobbying the President to sign the NCCC Bill into law. This will be championed by various youth leaders in the country.
We have identified innovative entry points and resources that assist in mainstreaming climate policies and programmes into the broader development agenda by focusing on concrete issues around policy, awareness raising and international networking. We also achieved greater clarity on the legal framework and roles & responsibilities of government, organisations, institutions, youth and influential individuals with regards to climate change, so as to improve Nigeria's capacity to respond to climate change issues.
We have also successfully used the social media as a tool to reach out and send our message to policy makers and senior government officials. I remember during our advocacy work, some members of parliament had to close their Facebook accounts due to pressure from the youths regarding this bill.
I had a fantastic experience working with environmental reporters and other passionate young activist in reaching out to massive numbers of people in the rural communities on the present danger we face and how to tackle it together, as this is a fight for all.
Among other social economic problems we are facing in my country, unemployment rate is high, but having this bill would make room for more investment in "green jobs" among others which would empower young people and keep them away from crime.
Nigerian youth represent 65% of our country's 160 million residents. This is an important factor in tackling the effects of climate change. Women, children and young people are most greatly affected by climate change.
Among others, I have recently facilitated discussions on 'Oil Spillage in the Niger Delta region' and the role of policy makers, CSOs, NGO's, international communities, private sector as well as youth in addressing the issue.
Our leaders in Nigeria have to live up to expectations for good governance by showing commitment to climate change issues in the country and they should develop a clear agenda on policy issues facing environmental degradation.
Prior to the Rio+20 Summit, during our Abuja+20 event using the mycity+20 concept which was attended by over 1500 children and youth, we also used the opportunity to call on our President using various media platform to take the lead on putting Nigeria on the fore front on transforming our Economy by showing examples of how to tackle these challenges, starting with signing the Climate Commission Bill into law.
It has been an exciting experience working with other passionate youth on climate change activities as we all represent our environment, I believe that the future is now! And today is tomorrow! So let's all come together as one, rise up to face this challenge before our environment would be no more! Together we can all make our environment better and safer for the generations unborn.
Nigeria should play its Big Brotherly role as she has always done by getting this right so other African countries would follow suit on institutionalising climate and environmental policies.