The Executive Director for Centre for 21st Century Issues, Titilope Akosa, has harped on the importance of engaging local women in communities especially on executing projects.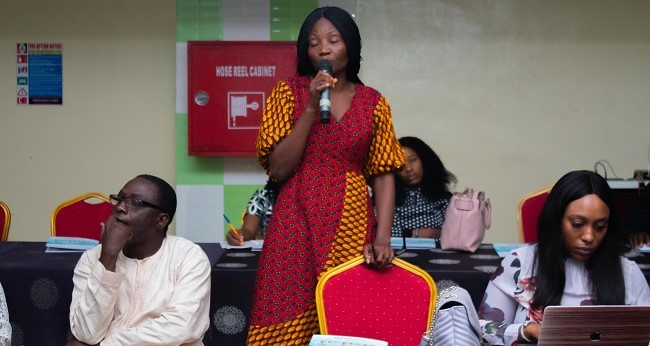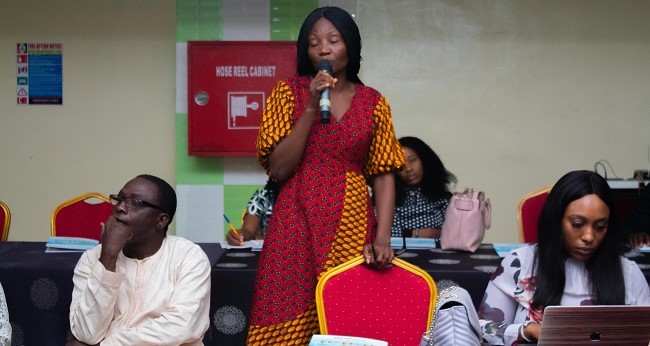 Akosa made this known while speaking at a global forum on Climate Chance #RaceToZero dialogue. The interactive dialogue which featured how various non-state actors responded to the COVID-19 crisis and ensuing challenges, also had in attendance other high-level speakers across countries.
With a handful of participants from African countries and other parts of the world, Akosa explained the roles women played in COVID-19 recovery in Nigeria during the first wave of the crisis, especially in terms of home-based care and management.
Akosa, who explained to the forum how she has been working with local women on climate finance in communities, stressed on the gender-factor, and how locally led climate finance strategy and how climate finance can get to the local community.
Speaking on the post-crisis lessons and how it can be incorporated into climate action, she explained how over 100 women in Nigeria were trained on climate finance and Green Climate Fund (GCF) processes under her organisation's initiative, and also forming a community of practice afterwards for more engagements with the women across communities in the country.
The dialogue had in attendance, Ronan Dantec, President of the Climate Chance Association, Spokesperson on Climate for UCLG (United Cities and Local Governments); Balkissou Buba, Global Indigenous Youth Caucus Representative, Africa; Jean-Pierre Elong Mbassi, Secretary-General of UCLG-Africa (TBC); Patience Alifo, Founder of Greenfuel Innovation Africa and Country representative of African Circular Economy Network; Sylvestre Kouame Kouassi, Director of the Observatory of the African Mobilities (OMA); and Nigel Topping, High Level Champion for Climate Action COP26.