The Nigerian Energy Support Programme (NESP) said on Tuesday, December 7, 2021, that it would assist Sosai Renewable Energy Company in deploying institutional LPG-based clean cookstoves in around 600 enterprises in three pilot states.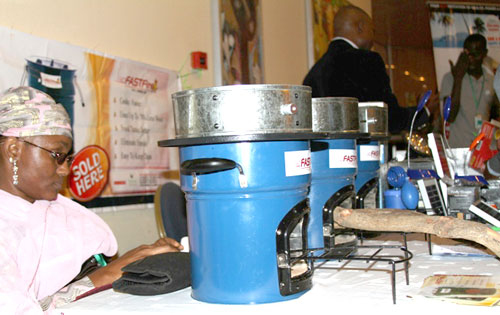 Head of the programme, Mr Duke Banjamin, disclosed this in Abuja at the launch of the Nigerian Institutional Clean Cooking Accelerated Scheme (NICCAS), a Federal Ministry of Environment's (FMEnv)  intervention.
The intervention is sponsored by the European Union (EU) and the German government, and implemented by GIZ, a German firm.
The intervention is said to be within the framework of NESP.
The NICCAS intervention seeks to promote institutional clean cookstoves in Nigeria with focus on Liquidfy Petroluem Gas-based cookstoves (LPG).
Mr Banjamin said that NESP would provide technical assistance to SOSAI Renewable Energy Company in deploying LPG-based clean cookstoves in three states, namely Bauchi, Kaduna, and Niger.
"They would addinationally support the production of marketing materials to encourage the use of clean cookstoves among food processors," he said.
Speaking earlier, Mrs Iniobong Abiola-Awe, the Director, Department of Climate Change, in the ministry, expressed the commitment of the ministry to implementing the federal government's programme of converting 30 million households to using biomass fuels to LPG.
The director, who was represented by Mr Okebukwu Chukwuemeka, the Assistant Chief Scientific Officer, said, "This intervention is a step in the right direction as it will ensure that our agro-processor groups and small businesses join the quest for a cleaner and healthier environment.
"It further will contribute to achieve our set climate target under the Nationally Determined Contributions."
Ms. Inga Stefanowicz, the Head of Green and Digital Economy at the EU Delegation to Nigeria and ECOWAS, represented by Mr Godfrey Ogbemudoa, the Project Officer-Energy, said the intervention would be of immense benefit to the clean cooking sector and the population of the country.
"We are glad to support the Nigerian government in promoting LPG-based institutional cooking.
"This intervention will reduce immensely the country's greenhouses gas emissions and combat negative health effects as a result of using conventional cooking methods," she said.
The NICCAS intervention started with a nationwide open competitive tender by the FMEnv with support from NESP in June 2019, in which Sosai Renewable Energies Company resulted as winner.
MSMEs stands for Micro, Small and Medium Enterprises.
NESP is a technical assistance programme co-funded by the EU and the German Federal Ministry for Economic Cooperation and Development and implemented by Deutsche Gesellschaft für Internationale Zusammenarbeit (GIZ) GmbH in collaboration with the Federal Ministry of Power.
It amis to foster investments in the renewable energy and energy efficiency sector and to promote access to electricity in rural areas.
By Maureen Okon