For five decades, the steppe type of landscape surrounding the current large ungulate reserve at Milovice, close to Prague in the Czech Republic, lacked one endangered butterfly species – the Adonis blue. It was last recorded by experts in 1967. However, scientists have spotted them in the pastures again last year.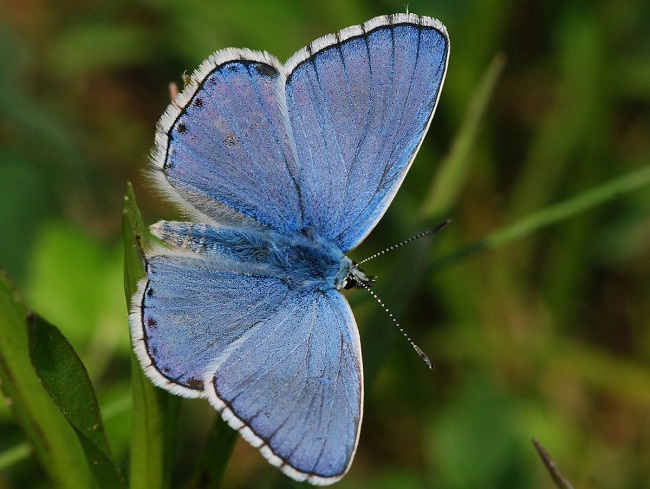 "There were a few specimens, both males and females. This makes it clear that this was not just the unique occurrence of a migrating specimen," entomologist David Ricl said. He has been monitoring butterflies in the former military area since 2016.
The Adonis blue thrives in the type of environment that has been renewed by grazing wild horses and other large ungulates in the large ungulate animal reserve. This means dry and floriferous short-stemmed steppes or steppe-forests with low and sparse vegetation.
"In comparison to others, this butterfly species is capable of flying longer distances. This enables it to populate areas with suitable conditions for life," added Miloslav Jirku from the Biology Centre of the Czech Academy of Sciences.
In the past, the Adonis blue used to be one of the most copious Lycaenidae in the lowlands and hilly areas of many European countries. However, it disappeared from many of its original habitats.
The rescue of disappearing butterflies was one of the main reasons that the large ungulate reserve was established in the former military area of Milovice.
"Naturally, large ungulate grazing helps other species of flora and fauna. But when establishing the reserve, our focus was mainly on butterflies.
"This is why we are glad that we have been successful both in increasing the number of rare species that have survived in the reserve, and in contributing to the return of those that died out there many years ago," said Dalibor Dostal, director of European Wildlife conservation organisation.