A daylong forum that held a couple of weeks ago in Lagos at the instance of the Community Development and Conservation Initiatives (CCDI) sought to disseminate information on a Participatory Risk Reduction and Management blueprint which the Amuwo Odofin Local Government and its community members produced in partnership with CCDI and the Heinrich Boll Foundation.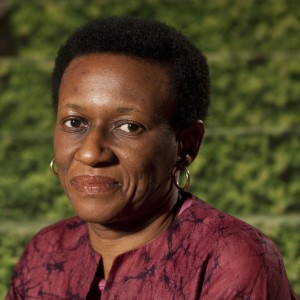 The vision, discloses Kofo Adeleke of CCDI in a press statement, is that this strategic plan can become a model for climate risk reduction and management strategy to guide all local governments in Lagos State affected by rapid population growth, limited resources and social inequalities, as all of these are compounded by the risks they face from global warming and climate change.
The strategic plan was developed in a participatory manner through a series of multi-stakeholder and multi-disciplinary focus group discussions. The focal areas discussed were: Wetland Conservation and Restoration; Flood Shelters and Evacuation Routes; Environmental Impact Assessments; Waste Management; and Public Spaces. A number of conclusions and recommendations originated from the development of this plan. The successful implementation of the strategy by local governments requires the coherent involvement of critical organisations. For this reason the Federal Ministry of Environment, Lagos State Building Investment Company, LSDPC, LASEMA, LASEPA, Lagos State Ministry of Environment, LAMATA, LASPARK, LAWMA, Lagos State Ministry of Works and Infrastructure, NEMA, and NESREA who were part of the forum explored ways in which the document could be disseminated.
Given the scope of the strategy document, the discussions and suggestions which ensued from the seminar proceedings were wide ranging. One suggestion was that the exercise, undertaken at Amuwo Odofin Local Government, should be replicated in all local governments. Another suggestion was that the National Orientation Agency could be involved in making the strategy public knowledge. A case was made for the document to be used to engage with the Lagos State House of Assembly Committee on the Environment, on issues which are an obstacle to local governments being able to protect themselves against climate change. The Ministry of Environment could also use its experience of methods in communicating to local governments on climate change issues.
A fair amount of discussion was devoted to level of involvement of local governments in the Environmental Impact Assessment (EIA) process which would help protect their communities, and also the encroachment into local government functions by the State Government; this was defended on the basis that local governments were unable to manage these functions. It was agreed that the EIA law in practice was not perfect and that all tiers of government must be involved in the conduction of the EIA process from beginning to end, and that this can only be achieved through common resolve and a holistic approach involving ministries, departments and agencies to address the weaknesses. It was even proposed that a unit within each local government that complements NESREA would help local governments uphold environmental standards.
It was also believed that there was a lot of pressure put on departments and agencies to adopt an aggressive drive for revenue which takes away focus on the social and environmental considerations necessary for building climate resilient communities. Overall the main elements in the strategy document were felt to be in line with efforts of the federal government on environmental protection.