National and State Emergency Management Agencies are in dire need of government's support to cope with the increasing challenges associated with management of disasters in the country, a survey by the News Agency of Nigeria (NAN) has revealed.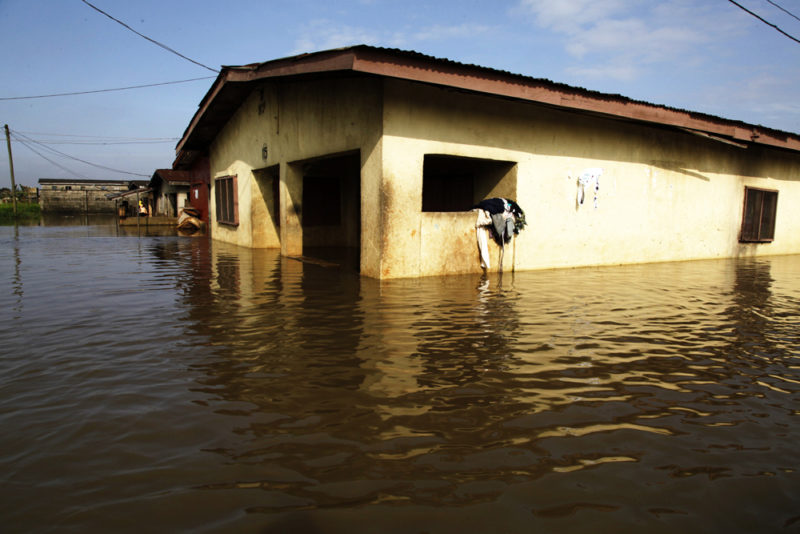 The survey, carried out in all the six geo-political zones of the country, indicated that whereas the challenges in some of the agencies are minimal, the situation in others is so critical that the agencies have lost their relevance, thereby losing public confidence.
Few others are however receiving the required support from their respective governments, thereby enabling them to discharge their duties.
Executive Secretary of Jigawa  State Emergency Management Agency (SEMA), Alhaji Yusuf Babura  observed that most such agencies at the state level  lacked enough facilities to tackle flood and fire disasters, as well as other natural calamities.
Babura advised that management of emergency situations should be a collaborative effort between the state, federal and non-governmental organisations.
"Our major challenge is lack of enough funds to buy equipment and logistics to carry out our statutory function.
"I am very optimistic that if we have the necessary support from the Federal Government and other agencies, we will discharge our duties effectively," he said.
He however said that Jigawa government had not relented, adding that it expended about N50million in the management of fire and flood disasters from January 2017 to date.
Mr. Bashir Idris, Coordinator of NEMA in Adamawa said  his office established its presence in the state since 2013, following the emergence of Boko Haram insurgency.
He said that the agency had carried out various humanitarian services in the state, including establishment of camps and the feeding of Internally Displaced Persons.
Other services included provision of medical facilities to some hospitals in the state and assisting returnee IDPs with building materials and food items.
He said the state office had standard ambulance with sophisticated medical equipment.
On the issue of quick response to emergency situations in the state, Mr. Haruna Furo, Executive Chairman, Adamawa State Emergency Management Agency (SEMA), said the agency and NEMA were working closely.
On its part, Borno SEMA said it had established nine mobile clinics and procured 40 ambulances to enhance emergency response services in the state.
Chairman of the agency in the state, Mr Satomi Ahmad, told NAN in Maiduguri that the ambulances were equipped with modern gadgets and deployed to Internally Displaced Persons (IDPs) camps and communities liberated from insurgents.
"We have nine mobile clinics providing emergency services and routine immunization in IDP camps and liberated communities," he said.
Satomi added that the agency, in collaboration with the Federal Government, had trained its personnel on disaster risk management, designed to expose the personnel to best practices in First Aid treatment.
Satomi also said that the agency planned to set up four fire station outlets to enhance rapid response to fire disasters.
Malam Abani Imam, Head of Operations National Emergency Management Agency (NEMA) in charge of Gombe and Bauchi states, said the role of his agency was only to coordinate operations of state and other agencies during emergency situations
"We in NEMA are vested with the responsibility of coordinating disaster management.
"NEMA only comes in where there is need to provide succour for the victims.
"State emergency management agencies are there to handle situations; we only come when the situation is overwhelming," he explained.
Dr Danlami Rukuje, Executive Secretary, Gombe SEMA, said his office collaborated with relevant agencies in the state to ensure prompt response to emergencies.
He however appealed to members of the public to always inform the agency on time whenever emergency situations arose.
In the South West geo-political zone, many state governments said they were strengthening their emergency response institutions to meet current demands.
Mr  Akin Makinde, the Director of  Oyo State Emergency Management Agency (OYSEMA) told NAN that  the agency was being  adequately funded and equipped to discharge its responsibilities.
"We always collaborate with NEMA, State Ministry of Environment and Water Resources, Fire Service, Federal Road Safety Corps (FRSC) and security agencies,'' he said.
According to him, government's efforts are geared towards mitigation the effect and reduction of disasters, rather than distribution of relief materials.
Mr Adebakin Aremu, the Director of State Emergency Management Agency (SEMA) in Ogun, also said the agency had put in place, measures to ensure immediate response to disasters across the state.
He said the relationship between SEMA and NEMA had been cordial, saying that NEMA had been helpful in information dissemination to assist the state agency.
Head of Operations of NEMA in the state, Mr Saheed Akiode,  said his agency was  partnering with the state government in  training  SEMA  officials  on disaster management.
In Ilorin however, the Special Adviser on Emergency and Relief Services, Alhaji Duro Mohammed said the major challenge of SEMA in the state, was inadequacy of funds and personnel.
Mohammed appealed to the state government to provide speed boats for the Office of Emergency and Relief Services to enable it move to all parts of the state during emergency situation.
"We have not been able to cover all the 16 local government areas of the state, especially areas like Kwara North, because of inadequacy of  personnel and other logistic requirement,'' he said.
Mr Oluwasegun Adanri, Focal Officer of the SEMA in Ondo State, said the agency only embarked on skeletal work as the bill establishing it was yet to be signed into law, in spite of the fact that the state House of Assembly had passed it.
Adanri said that most staff of Ondo SEMA were deployed from ministries on a temporary basis.
"I believe things will change when the bill is signed into the law by the governor," he said.
Some stakeholders in the South-East also identified poor funding, lack of equipment and dearth of manpower as major factors hindering emergency response activities in the zone.
In Owerri, NEMA Coordinator, Owerri Operations office, Mr Evans Ugoh, said lack of equipment and logistics were the major hindrance to quick response to emergency situations in the state.
He said the agency lacked modern equipment to effectively confront major challenges.
The General Manager of SEMA, Mrs Jane Ezeoyeasi, admitted that there were obstacles hindering quick response to emergency, but added that government was addressing the issues.
"What we see sometimes is lack of cooperation from the people and when we are not given the needed cooperation, it becomes a problem," Ezeoyeasi said.
In Enugu, the NEMA Zonal Coordinator, Mr Walson Brandon, said that the agency had been proactive in discharging its duties in the state.
"We have facilities to attend to emergency cases; our major challenge is inadequacy of personnel,'' he said.
Also, in Abakaliki, the stakeholders said responses of SEMA to emergency situations, had been impressive.
They told NAN that though there were fewer natural disasters in the state in 2017 compared to other years, SEMA's response had been impressive.
Mr Ken Oziomaeze, SEMA's Executive Secretary, said that both the state and Federal Government should be commended for the collaborative efforts.
In the south-south,some stakeholders in statutory government agencies as well as non-governmental organisations told NAN that government had been supportive,  while others said they were sometimes ill-equipped to respond adequately to emergency situations.
Mr John Inaku, Director General, Cross River State Emergency Management Agency (CR-SEMA) said that the agency had dedicated personnel in the 18 Local Government Areas
"The government is not sleeping. We have equipment ready on ground to tackle disaster cases," he said, adding that one of their challenges was how to gain access to areas with difficult terrain.
But Mr James Eze, the former South-South, Zonal Coordinator, NEMA, told NAN in Port Harcourt that the situation at the national level was quite different now.
He noted that lack of funding accounted for what he called 'deplorable state of NEMA' and called on Federal Government to come to the rescue of the agency.
The situation is also lamentable at the Plateau SEMA, where its Executive Secretary, Alhaji Alhassan  Barde, complained of dearth of funds, equipment and personnel.
Barde told NAN that the Plateau government had fulfilled the critical aspect of enacting a law to back the agency, but had not addressed the key areas of equipment and personnel.
The Executive Secretary said that the agency needed both structural and miscellaneous support to perform optimally.
"The agency tries to bridge the gap by liaising with relevant government agencies and ministries like the fire service, in case of fire.
"We also rush to the Ministry of Health if the disaster requires immediate medical attention," he said, adding that the duties of the agency had been reduced to the "minor" task of coordinating relevant agencies whenever disasters occurred.
Voicing out similar complaints, Head of NEMA in charge of Sokoto, Kebbi and Zamfara, Alhaji Muhammad Suleiman, told NAN that the agency had no fire fighting vehicle, but had a Mobile Intensive Care Ambulance that catered for disaster victims.
Sulaiman explained that NEMA served as coordinating body to all disaster management service providers and its officials were included in all response and planning committees in the states.