The Centre for Climate and Development at Alex Ekwueme Federal University Ndufu Alike Ikwo, (CCCD-AEFUNAI), Ebonyi State, Nigeria in collaboration with World Resources Institute (WRI) in Washington DC has concluded plan to announce the top three winners of the climate change and art competition recently organized by the centre.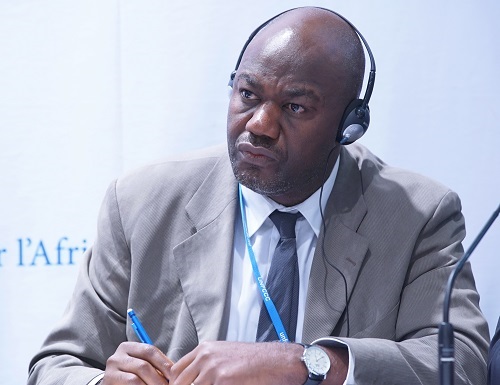 The art competition, titled "Promoting Climate Action through Art", was designed to engage the public to come up with different artistic ways to communicate as well as promote climate action and mitigation and to create massive awareness on the just concluded revision of Nigeria's Nationally Determined Contribution (NDC).
The webinar is aimed at having quality discourse on the application of different genres of art such as poetry, drawing, sculpture, written and spoken words as well as short stories in promoting and creating awareness on climate action and mitigation in Nigeria, and also to announce the winners of the recently organised climate and art competition.
Speaking on the forthcoming webinar, the Director, CCCD AEFUNAI, Professor Chukwumerije, says: "I am looking forward to hosting national and international experts to discuss different ways Arts could be used in promoting and creating awareness on climate change and other environmental issues in Nigeria, as well as using arts to engage the Nigerian public. Also, during the event, the top three winners of the just concluded competition organized by the centre will be unveiled.
He stated that to mark a successful project intended to provide independent critical analysis and input into the revision process of Nigeria's NDC as well as increase public awareness of, and stakeholders' engagement in the revision and subsequent implementation of the revised NDC, CCCD-AEFUNAI organised an Art competition aimed at getting Nigerians involved in creativity and analytical intelligence in designing arts in form of poems, monologues, stories, short lyrics and paintings to advocate climate action and promulgation of climate justice in Nigeria."
According to Professor Okereke, "The high quality of videos and contents submitted by the shortlisted 10 candidates requires wider publicity to national and international audience. This can be best achieved through an event organised to display and celebrate the excellent submissions from the contestants and to announce the top three entries to the global audience. In addition to giving the candidates national and international visibility, the event will serve as a medium for increasing public awareness of climate change and the NDC in line with the original objective of the project. Such an event can also be seen as part of the efforts to raise public awareness of climate change in the run up to COP26."
The webinar, which is scheduled to hold on Thursday, October 28, 2021, will feature Polly Alakija, a British Muralist; Prof. Ameh Dennis Akoh, the Deputy Vice- Chancellor, AE-FUNAI; Yamide Dagnet Director, Climate Negotiations WRI; Prof. Emmanuel Oladipo, of the Department of Geography, University of Lagos; Alison Tickell, the founder of Julie's Bicycle; and Iquo DianaAbasi, author of Èfó Rírò and Other Stories as speakers, while Professor Chukwumerije Okereke, Director, CCCD AEFUNAI, is the host, and Nneotaobase Egbe of Channels Television will moderate the event.
The top three winners of the competition go home with N75,000, 50,000 and 25,000 respectively.
It can be recalled that CCCD AE-FUNAI in collaboration with WRI had on June 1, 2021 launched its second competition entitled "Promoting Climate Action through Art", as part of the ongoing project on "Promoting Public Engagement with Nigeria's NDC and Climate Action" project.