The Ekiti State Government has established Water Regulatory Unit in the state as part of initiatives to ensure efficient and sustainable potable water supply, Chief Tunde Ogunleye, the Commissioner for Public Utilities, has said.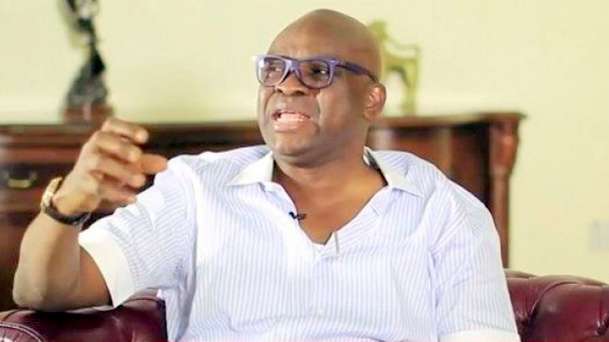 Ogunleye said while inaugurating the unit in Ado Ekiti, the state capital, on Monday, March 19, 2018 that it was aimed at regulating the production, distribution, supply and usage of water.
According to him, the unit will also promote the quality of service and charges payable to guarantee the viability of the sector.
The commissioner added that the formation of the unit was a prelude to setting up of a full-fledged Water Development Agency.
He noted that the unit would also regulate the activities of water service providers such as Ekiti State Water Corporation (EKSWC), Ekiti State Small Towns Water Supply and Sanitation Unit (STOWU).
The unit would check the activities of Ekiti State Small Rural Water Supply and Sanitation Agency (EKRUWASSA), Water Consumers Association (WCAs) as well as private operators of underground water in the state, Ogunleye added.
According to him, the regulatory unit would control water distribution to guarantee quality of water, reduce waste and promote access to basic water supplies regardless of location.
The commissioner said the unit would also handle dispute resolutions and ensure prompt response to consumers' complaints.
He said it would protect the interest of vulnerable consumers in addition to managing tariff and taking cognisance of affordability, cost recovery and returns on investment.
The commissioner expressed gratitude to development partners such as World Bank and the European Union (EU) for assistance in developing water projects in the state.
Ogunleye said the state had benefitted from the expertise of consultants from the Third National Urban Water Sector Reform Programme (NUWSRP-3), EU-WSSSRP III and UNICEF.
He pointed out that developing partners shared experiences with the state government and added value to the state's water sector.
Mr Osalade Ayodele, the Director, Planning Research and Statistics, Ministry of Public Utilities is the Chairman of the Water Regulatory Unit.
Other members are Mr Sulaiman Olalekan, Ministry of Justice; Mrs Bakare Caroline, Ministry of Health; Mr Oni Joseph, Accountant General's office and Mr Abosede Festus, Ministry of Information.
By Ariwodola Idowu