The African Academy of Sciences and the NEPAD Agency's Alliance for Accelerating Excellence in Science in Africa (AESA) on Thursday, September 28, 2017 announced funding for eight African innovators to tackle maternal, neonatal and child health on the continent.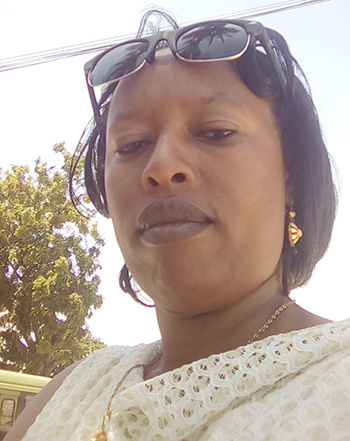 The funding, through AESA's Grand Challenges Africa, will support researchers in Kenya, Madagascar and Senegal who were selected from among about 400 applicants from 20 African countries. The first round of the Grand Challenges Africa Innovation Seed Grants (GCA-ISG) supported in partnership with Bill & Melinda Gates Foundation and Institut Pasteur of Paris.
The GCA-ISG are part of the Grand Challenges Africa Innovation Grants that fund innovations that seek solutions and strategies that will help Africa achieve the Sustainable Development Goals (SDGs). Grand Challenges Africa is a scheme that issues annual calls for proposals for seed and scale-up grants.
The eight winners of the 2017 first seed grants will each receive about $100,000 for two years to implement projects that range from a portable system to detect the Zika virus to the diagnosis of maternal bacterial infections. The ultimate goal is to improve maternal, neonatal and child health outcomes on a continent which accounts for more than half of global maternal deaths and more than three-quarters of neonatal deaths.
Today, an African woman faces a 1 in 31 chance of dying from complications due to pregnancy or childbirth, compared to 1 in 4,300 in the developed world. More than half of maternal deaths in sub-Saharan Africa are directly or indirectly attributed to infectious causes such as HIV, malaria, sepsis and sexually transmitted diseases. Infections and complications related to preterm births account for 88% of newborn deaths.
"Too many African women are still dying during child birth unnecessarily," said Tom Kariuki, AESA Director, adding: "We are harnessing Africa's best talent to transform maternal health and save lives of mothers and their children."
Institut Pasteur is supporting two innovators selected from IP institutes in Africa. The partnership with Institut Pasteur seeks to promote intra-African collaboration and promote the sharing of skills and ideas within grand challenges projects.
"GC Africa builds local and global partnerships for innovations that maximise impact on health outcomes in Africa," said Evelyn Gitau, Grand Challenges Africa Programme Manager.
The eight innovators, whose backgrounds range from academia to community work, are drawn from African universities, government laboratories, research institutions and non-profit organisations.
Five of the innovators are from Kenya, including Galgallo Adi, a community worker in Marsabit, who is developing solar-powered bracelets to monitor the health of pregnant women in the pastoral Samburu community.
"The Grand Challenges Africa scheme is providing African innovators with much needed resources to find home grown solutions for the health challenges facing our people", says Adi. "Women are the cornerstone of society, ensuring their families' nutritional and economic needs are met. We shouldn't be losing any of them during child birth, which is why such a scheme aimed at improving maternal health is key."
The innovators are:
Jesse Gitaka, a lecturer at Mount Kenya University
Dahabo Adi Galgallo, Innovator, Marsabit County, Kenya
Angela Koech Etyang, Physician Scientist, Centre of Excellence in Women and Child Health and Instructor, Department of Obstetrics and Gynaecology, Aga Khan University – Nairobi
Eric Ogola, Epidemiologist, Jaramogi Oginga Odinga University of Science & Technology and PhD Student, University of Nairobi
Christine Musyimi, Head of Research Ethics and Scientific Publications Office, Africa Mental Health Foundation
Niaina Rakotosamimanana, Head of the Mycobacteria Unit, Pasteur Institute of Madagascar
Diawo Diallo, Medical Entomologist, Institut Pasteur de Dakar, Senegal
Muriel Vray, Epidemiologist, Institut Pasteur of Dakar, Senegal