Ethiopian Ambassador to Russia, Alemayehu Tegenu, says Egypt and Sudan are politicising the issue of the Grand Ethiopian Renaissance Dam (GERD) construction on the Blue Nile.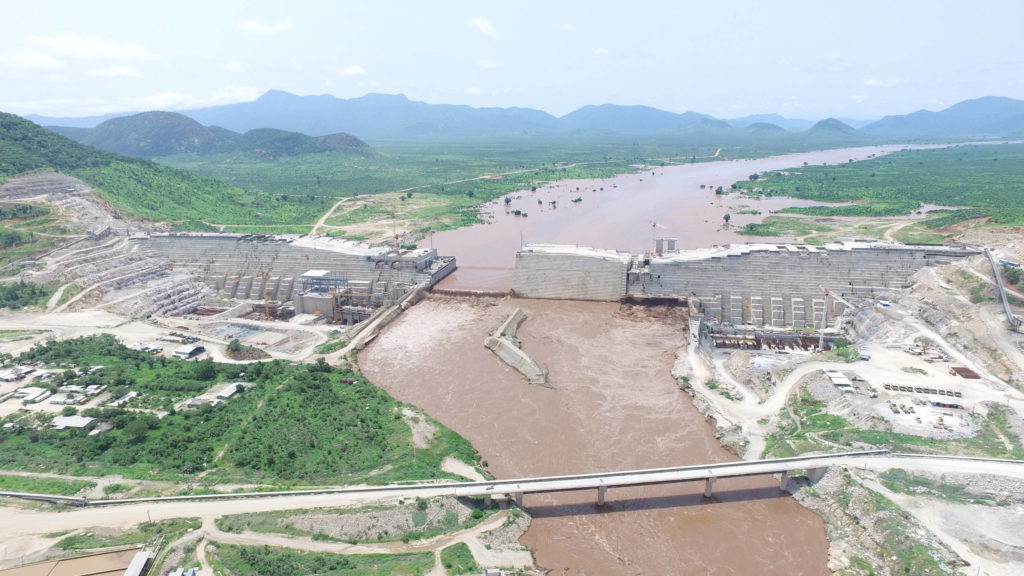 Tegenu said in an interview with Sputnik that the two countries were trying to get other countries involved in their dispute over the dam just to solve their internal problems, while the dam in fact carries no environmental risks.
"There is no single drop of water reduction for the downstream countries."Egypt and Sudan internationalise and politicise the dam to solve their internal affairs.
"The dam has no significant harm (for Egypt and Sudan)," Tegenu said.
The dam is designed in a way to prevent damage for the downstream countries and to secure a "win-win, equitable" utilisation of resources, the ambassador emphasised.
"There is no reason for the two countries (to be) standing against the dam.
"Simply, to tackle their internal affairs, they use the dam aspect.
"They are trying to politicise the dam issue, the dam issue is purely technical.
"If there are technical issues, engineers could discuss and settle the issues.
"In this case, we see no technical issues," Tegenu added.
Recently, the tensions among Egypt, Sudan, and Ethiopia over the dam have escalated.
Tensions escalated particularly after Ethiopia announced that it had started filling the GERD's reservoir, an action contrary to Egypt's mandate that the dam not be filled without a legally binding agreement over the equitable allocation of the Nile's waters.
Egypt has also escalated its call to the international community to get involved. Already, the United States has threatened to withhold development aid to Ethiopia if the conflict is not resolved and an agreement reached.
The dispute over the dam is part of a long-standing feud between Egypt and Sudan — the downstream states — on the one hand, and Ethiopia and the upstream riparians on the other over access to the Nile's waters, which are considered a lifeline for millions of people living in Egypt and Sudan.
Despite the intense disagreements, though, Ethiopia continues to move forward with the dam, arguing that the hydroelectric project will significantly improve livelihoods in the region more broadly.