President Abdel Fattah Al Sisi will be hosting six African heads of state at the Africa 2017 Forum that takes place this week in the picturesque beach resort of Sharm El Sheikh, Egypt.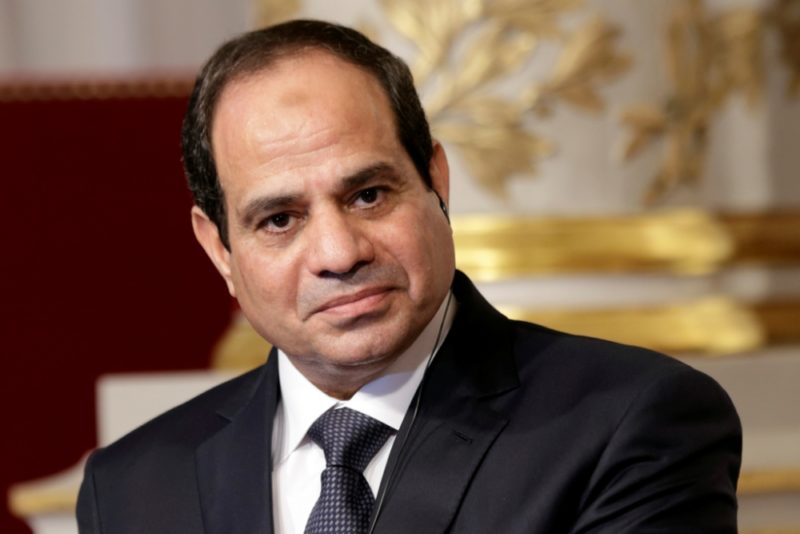 The President of Guinea, current chair of the AU, will be joining the Forum as well as the Presidents of Chad, Rwanda, Côte d'Ivoire, Comoros and Somalia. The Vice President of Nigeria, Yemi Osinbajo, is also expected as is the Prime Minister of Mozambique.
This business and investment Forum, whose theme is "Driving investment for inclusive growth", has been convened to increase intra African investments and cross border collaboration. Egypt in 2015 hosted the signing of the tripartite agreement between the three regional economic communities SADC, COMESA and the EAC, and the Forum has been designed for African business leaders to play a greater role by investing in opportunities throughout the continent.
The first edition of the Forum took place in February 2016. This year the programme has been enhanced to include two exclusive Presidential Roundtables, where the business leaders will openly discuss policy with the African presidents present to help create a more conducive business environment, in addition to immense investment and business opportunities available in the continent. Youth and entrepreneurs will also play a prominent role. Over 50 of the continent's brightest and most promising entrepreneurs have been invited to showcase their businesses and will be presenting them to investors and funds in a Deal room curated by Asoko Insights.
The Forum is being organised by the Ministry of Investment and International Cooperation of Egypt and the COMESA Regional Investment Agency (RIA). Speaking ahead of the Forum, Dr Sahar Nasr, Minister of Investment and International Cooperation of Egypt, stressed the importance of greater intra-Africa collaboration
"Intra-Africa trade is a valuable component of Africa's and Egypt's economic growth strategy," she said. "For Egypt's growth strategy, Intra-Africa trade remains a valuable component. Despite European and North American markets dominating Egypt's trade activities, we have proximity to African markets as well as trade agreements with African nations. The markets where Egypt has seen an increase in its trade include North Africa, specifically Morocco, East Africa, specifically Kenya, South Africa and Sudan."
Heba Salama, head of RIA, highlighted the responsibility of the private sector to devise innovative solutions. "The private sector can play an important role in filling in the $93 billion infrastructure gap. Manufacturing is another important sector where private sector support is needed. McKinsey Global Institute estimates that Africa could double its manufacturing output in 10 years, which could ultimately create between six million and 14 million stable jobs and boost African GDP growth."
The Forum holds from December 7 to 9, 2017. The event features some of Africa's leading CEOs and policy makers, including Isabel dos Santos, Chairperson of Unitel Angola; Daniel Matjila, CEO, Public Investment Corporation; Dr. Ahmed Heikal, Founder of Qalaa Holdings; Tony Elumelu, Chairman of UBA; and Vera Songwe, Executive Secretary of UNECA.