The Edo State Government on Thursday, November 25, 2021 took to some major streets in the Benin City and communities hosting the state's forest reserves to sensitise the residents against illegal logging and bush burning.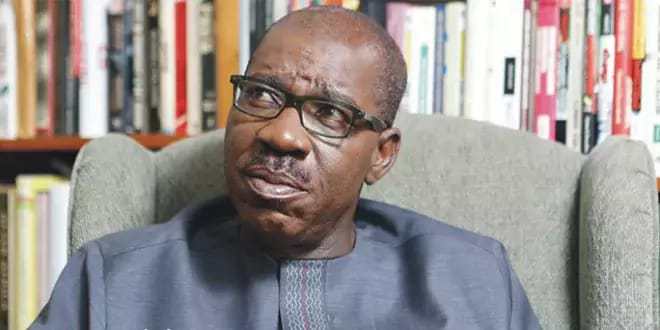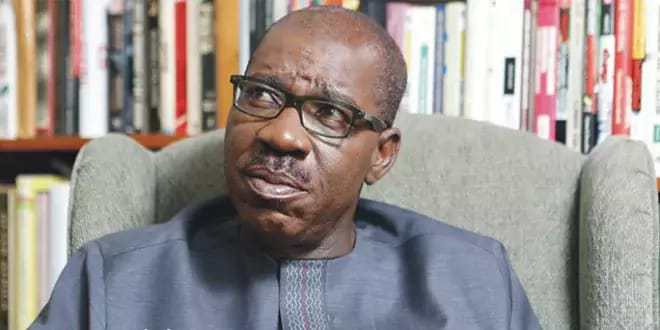 The Acting Team leader, Edo State Oil Palm Programme Implementation Office, Mr Churchill Oboh, while addressing journalists in Benin on the dangers associated with bush burning and illegal logging, also assured of moves to educate residents on the need to plant trees.
He said: "Today we are sensitising the good people of Edo at this time of our lives for all of us to come together to protect the environment. We have also identified certain things that we need to do and the once we need to avoid.
"We have come to educate the people to stop the burning down of tress and bushes. It affects the environment, we have also come to tell the people that they should stop uncontrolled bush burning.
"They must tell the people that the constant logging of trees is what we must stop by all means. We are encouraging them to go into plating of trees which is very key to our health and economy.
"We are going to extend this campaign to communities where these activities are mainly carried out," he said.
Also speaking, the Chairman of Oil Palm Produce in Edo, Mr Atoe Efosa, said that they joined in the campaign to educate the people on protecting all the economic trees, adding these tress are major sources of economy.
"We are willing to support government in the protection of oil palm trees, it will create jobs for our young ones," he said.
In his contribution, the representative of Africa Palm Oil Initiatives in Edo, Mr Emmanuel Omondeagbon, said that the activities of uncontrolled bush burning and illegal felling of trees is harmful to the environment and as such there is need for campaigning against it.
Omondeagbon called on relevant stakeholders to cultivate the habit of tree planting "as we open up our surroundings for development".
Meanwhile, members of African Palm Oil Initiative (APOI) on Thursday organised an awareness campaign to protest against illegal logging taking place around the Okomu Forest Reserve and Okomu National Park.
They said the essence is to show that palm oil plantation owners were against illegal logging and urged the Edo government to take action to end the menace.
By Monday Ajogun