As the National Lipstick Day was observed on July 29, a toxics watchdog group issued a red alert following its discovery of dirt cheap lipsticks that are heavily contaminated with lead, a chemical banned in cosmetics.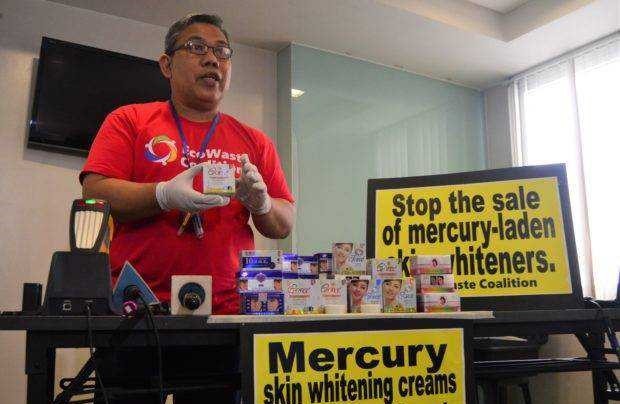 The EcoWaste Coalition has warned consumers, especially women of reproductive age, against the proliferation of what it calls as "poison lipsticks," or unauthorised lipsticks containing supposedly outrageous levels of lead that are sold at rock-bottom prices, particularly in the informal market.
"We advise the public to refrain from consuming cheap but unauthorized poison lipsticks such as imitation ones that may contain lead and other impurities, which are invisible to the naked eye. Don't get easily swayed by low prices.  Lead-containing lipsticks are hazardous to health and should not be made, sold and used," said Thony Dizon, Chemical Safety Campaigner, EcoWaste Coalition.
"Consumers, particularly women of child-bearing age, should not wear lead contaminated lipsticks.  A pregnant woman may ingest lead as she applies and reapplies a lead-containing lipstick on her lips.  Unknown to her, she may be exposing the baby in her womb to lead as this substance is able to cross the placental barrier and accumulate in fetal tissues," said environment health scientist, Dr. Geminn Louis C. Apostol, from the Ateneo School of Medicine and Public Health.
According to the World Health Organisation (WHO) which has listed lead among the "10 chemicals of major public health concern," the "exposure of pregnant women to high levels of lead can cause miscarriage, stillbirth, premature birth and low birth weight."
As part of the group's continuing campaign to protect children and women from harmful chemicals lurking in consumer products, the group purchased a total of 125 red lipsticks costing from P8.75 to P60 per canister from budget beauty product shops, "Presyong Divisoria" stores and street vendors in Caloocan, Makati, Malabon, Manila, Pasay and Quezon Cities.  The samples, including counterfeits, were subsequently screened for lead using a handheld X-Ray Fluorescence (XRF) device.
Of the 125 samples, 38 products were found to contain lead up to 45,400 parts per million (ppm), way in excess of the maximum allowable limit of 20 ppm under the "ASEAN Guidelines on Limits of Contaminants for Cosmetics." Heavy metal impurities, according to the guidelines, may be derived from the quality and purity of raw materials, and the manufacturing process.
Lipstick brands found to contain lead include Baolishi, Dexz, Koko Kollection, Meiya, Monaliza and eight variants of Qianxiu.