An ecologist, Mr Richard Inyamkume, on Tuesday, October 24, 2017 urged relevant stakeholders in the environment sector to implement the nation's strategic policies and plans of action on climate change.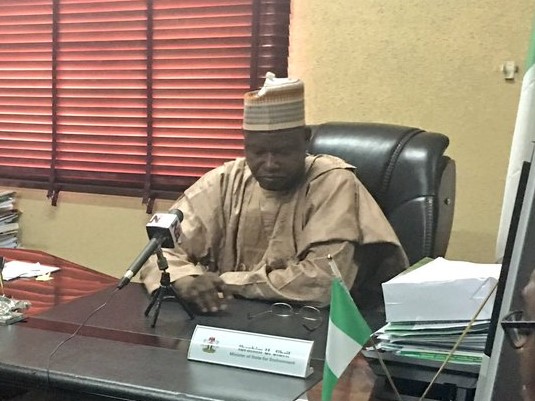 Inyamkume, who is also the Senior Programme Officer, Climate Change Mitigation and Adaptation Initiative, an NGO, gave the advice in an interview with the News Agency of Nigeria (NAN) in Abuja.
"The future of our nation is in our hands. We cannot fold our arms and wait for government to do everything for us.
"We need to act so as to reverse the negative trend of global warming in Nigeria.
"At least, government has demonstrated that it is ready to take the lead; it is now our part to see that climate change policies are implemented by the different tiers of government as they ought to be.
"At the moment, there have been national strategic policies and plans of action on climate change, which if carefully followed, can foster the development of low carbon growth initiatives,'' he said.
According to him, it will also promote clean development mechanisms and earn carbon credits for the country.
Inyamkume lauded the Federal Government for initiating the "Great Green Wall Project", saying that the project had made positive contributions toward improving the country's climate through schemes such as tree planting.
"So far, Nigeria has demonstrated a lot of commitments to tackling climate change issues.
"I am happy with several green initiatives that were launched by the government in relation to climate change.
"I am aware that several eco-friendly projects have been launched at different levels within the country to improve Nigeria's climate and green environment,'' he said.
The ecologist, however, said that Nigeria should remain faithful to the Paris Agreement, which President Muhammadu Buhari signed in New York on Sept. 22, 2016.
He recalled that the Paris Agreement came into force on Nov. 4, 2016, with 197 parties, including Nigeria, signing it.
"Besides, President Buhari ratified the Agreement on March 28, 2017, making Nigeria the 146th member of the UN to have ratified the treaty.
"This is a global demonstration by Nigeria that she is faithful to international agreements,'' he added.
By Deji Abdulwahab