The National Coordinator, Environmental Advancement Initiative, Habib Omotosho, has urged government at all levels to provide an enabling environment for the use of clean cooking stoves to curb tree felling and air pollution in the country.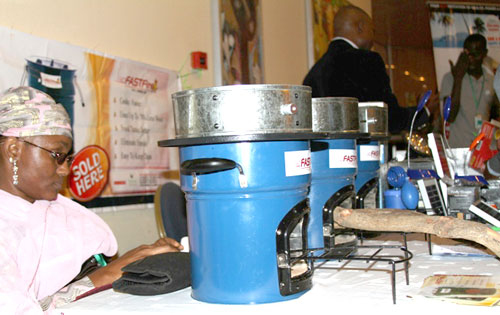 Omotosho, who is an ecologist, told News Agency of Nigeria (NAN) in Abuja on Wednesday, January 24, 2018 that governments should subsidise the production of clean cooking stoves.
According to him, the current trend of felling trees and the use of wood for cooking would result in deforestation and air pollution.
"Governments should create awareness about the hazards of indoor air pollution and deforestation.
"If people can actually see the benefits of clean cooking technologies, they will embrace it easily, and it will ultimately translate to a better environment for all,'' he said.
Omotosho also urged the government to provide land for relevant stakeholders to plant economic trees for commercial purposes to contain deforestation.
He said that such land was necessary because some stakeholders, particularly rural women, depended on firewood for cooking.
According to the coordinator, unless the government provides alternatives to tree felling, the trend will continue at the detriment of people's health.
He stressed the need for government at all levels to provide an enabling environment by way of supporting stakeholders with seedlings and other farm implement.
The ecologist reiterated that tree planting and campaigns against deforestation would help government's efforts in tackling effects of climate change in the country.
"One of the best ways to mitigate the effects of climate change is by planting more trees that can absorb and reduce the levels of carbon dioxide in the atmosphere.
"This is because younger trees absorb carbon dioxide quickly while they are growing.
"However, as a tree ages, a steady state is eventually reached and at this point, the amount of carbon dioxide absorbed through photosynthesis is similar to the amount lost through respiration and decay,'' Omotosho stressed.
By Deji Abdulwahab