The Director, Quality Assurance and SERVICOM, University of Lagos, Prof. Lucian Chukwu, on Tuesday, December 12, 2017 urged the Federal Government and Lagos State Government to begin the sanitisation of the Lagos Lagoon.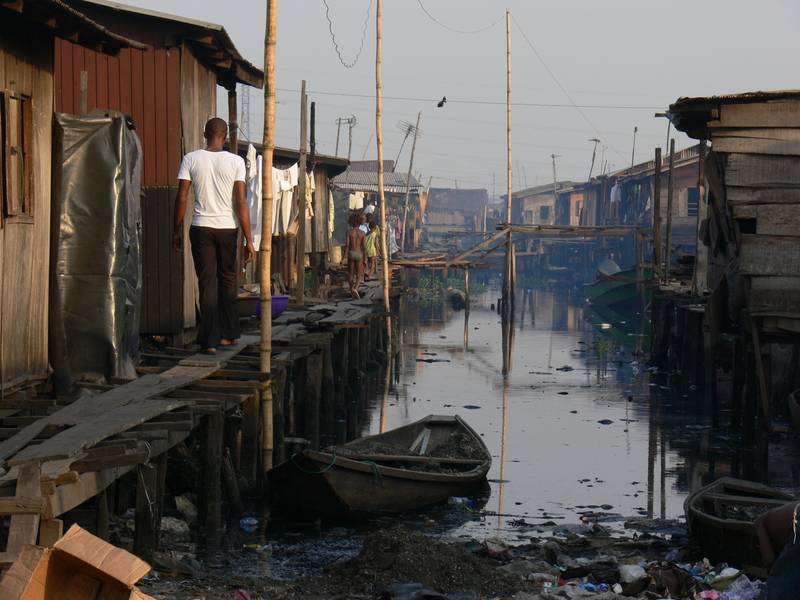 Chukwu made this appeal in Lagos at a workshop organised by the Lagos Island chapter of Nigerian Environmental Society (NES) on the Pollution Status of Lagos Lagoon.
He said that the pollution of the Lagos Lagoon was at its highest level, while almost all the marine creatures, especially the fishes, in the lagoon were highly polluted with contaminants.
"There is a need to start the clean-up of the Lagos Lagoon from surface and sediment contamination, which is at the highest level.
"Most of this contamination is coming from unregulated human activities at the lagoon as well as heavy presence of municipal waste.
"Part of the proposed sanitisation project calls for the strict enforcement of waste management laws, especially at the Oko-Baba hub of the lagoon,'' he said.
Chukwu, who was the former Head of Department of Marine Sciences, University of Lagos (UNILAG), Akoka, said that the lagoon pollution was affecting the ecosystem and biodiversity.
He said that fishes from the Lagos Lagoon had been found to be contaminated with heavy metals, ranging from lead to copper.
Also speaking, Mr Victor Irevbore, the chapter Chairman of NES, said that the pollution of the Lagos Lagoon had continued unabated.
Irevbore said that it was time to stop the pollution and cleanse the lagoon to enable it to retain its usefulness to different categories of people.
Dr Paul Uyimadu, a chemist at the Nigerian Institute of Oceanography and Marine Research (NIOMR), said that the pH (potential of Hydrogen) of the Lagos Lagoon had been dropping because of emission of carbon monoxide.
"The dropping pH level of the lagoon is having negative effect on shell forming organism.
"Continuous analysis of the heavy metal content in the fishes at the lagoon showed that the level of contaminants in almost 20 fish samples exceeded the ratio permitted by the World Health Organisation,'' Uyimadu added.
By Chidinma Agu